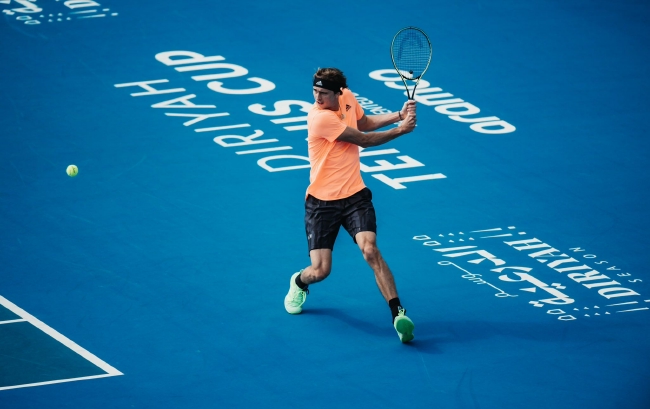 Ziverev finally returned after 188 days of injury!
Zavierv returned to the court after 188 days!In Saudi Arabia, Zovrev returned from injury, and the first show defeated his friend Tim 10-8/10-7 to get the door to start, but after 0-6/4-6, he lost to Medvedev missed the semi-finals.
In the early June, Zavrev was severely injured in the semi -finals of the French Open in the semi -final and Nadal. He was severely injured when he moved horizontally. He retired in a wheelchair and confirmed that the right foot and ankle ligament torn. He had to perform surgery.After that, I wanted to come back on the Davis Cup. As a result, I was injured again due to overload training, which failed to come back.
This time, although it was just a show match, it brought together a large number of big players such as Medvedev, Sicipas, Friz, Hulkacci, Bedinini.Zvlev first returned to the first battle 10-8/10-7 to defeat Tim to get back to the door. Later, facing Medvedev lost two sets of defeats.Medvedev will compete with Warinka for a final seat, and another semi -final will be launched between Nory and Friez.
Zivrev said: "Being back to the court here, with the best players in the world, I am very happy. I returned to this atmosphere again. This injury made me learn more.Patience, learned to appreciate some small things like details, things you can do in your life suddenly become special for you. "