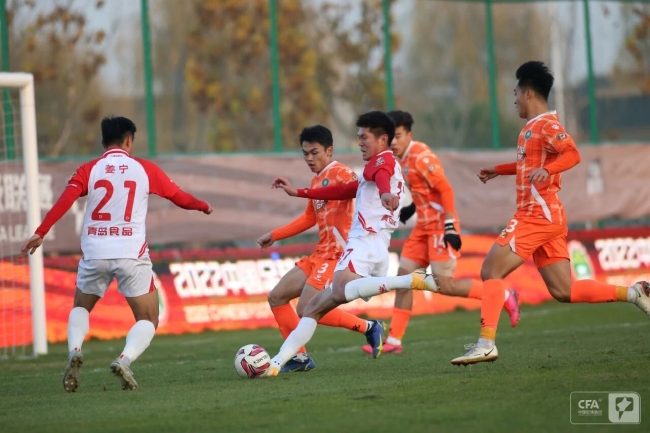 On November 21st, Beijing time, the 30th round of the 2022 season of the League A season, the Maqingdao Mariel Team was promoted to the Beijing Polytechnic team with a 2-0 victory over the advance.
In the 18th minute of the first half, the Beijing Polytechnic team Guo Mengjie headed the goal. The ball was blocked by the Qingdao star goalkeeper Mu Pengfei. Immediately after the Beijing Polytechnic team made up, Mu Pengfei rescued the ball again and pushed the ball on the goal line. In the 27th minute, the Qingdao Mariu Team No. 10 Ouu Bob went to the goal at a close -up goal, and the ball was pushed out by the Beijing Polytechnic goalkeeper Fu Jingyu. In the 43rd minute of the first half, the Qingdao Mariu Team used the opportunity of the outside world to start the goal by Kane Miao Wen Wenneng.
In the second half, the two sides played again and again. In the 56th minute, Qingdao Huniu team Kane scored a goal. In the 61st minute, Kane was knocked down by the Beijing Institute of Technology in the penalty area, and the referee decisively punished the penalty. On the 10th, Ouu Babi expanded the score to 2-0. In the 80th minute, Chen Jiaqi, who debuted by the Qingdao Mariel team, scored another goal, but unfortunately was also invalid due to fouls.
In the end, after the 90 -minute competition, the two sides ended. The Qingdao Mariu team defeated the Beijing Institute of Technology 2-0 and continued to rank third in the ranking.