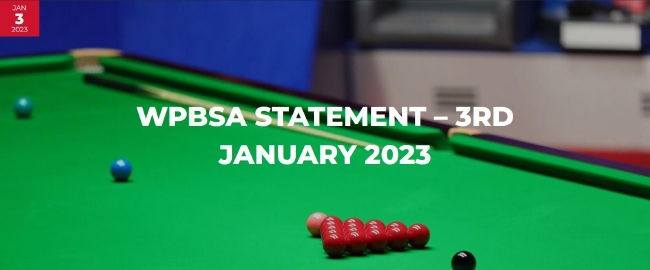 On January 3, Beijing time, when the first battle of the New Year in 2023, WPBSA issued a fine: Chinese player Zhao Xintong and Zhang Health were suspended to participate in the World Snooker Tour (WST)!At this point, 10 Chinese players have been banned.
Before October 27, 2022, the third game of the Snooker England Open Qualifications, Liang Wenbo began a temporary suspension of the game. No one expected that the Chinese player fake ball kick kicked off.At that time, the official did not announce the reasons for Liang Wenbo.
Until December 9, 2022, WPBSA officially issued a statement again, deciding to suspend the suspension of Luning, Li Xing, Zhao Jianbo, Bai Langning and Chang Bingyu to participate in the World Snooker Tour, this decision will take effect immediately.This time, the official finally announced the reason for the six -person forbidden game -violations of the WPBSA behavior regulations, and manipulating the results of the game with betting.
Immediately after December 12th, WPBSA announced again that Yan Bingtao, which was played in the first day of the English Open, which should have started on the day of the day, for the same reason.
On December 23, just the last week of the New Year, WPBSA released the third ticket: immediately suspend the qualifications of Chinese player Chen Zifan to participate in the World Snooker Tour (WST).At this point, eight Chinese players involved in the case have been banned.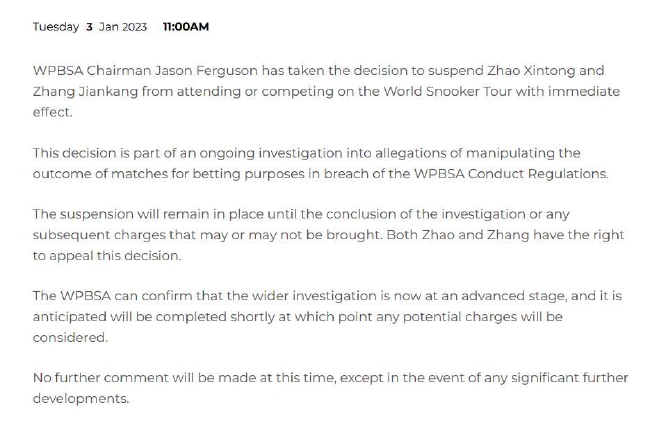 WPBSA official announcement original text
However, at the beginning of the New Year, the first competition in 2023, the Champions League (Invitational Edition). In the start of the battle on the third group of the competition, WPBSA also released the fourth penalty of the Liang Wenbo case: WPBSA Chairman Jason Ferguson decided to suspend the pauseZhao Xintong and Zhang Jiankang participated in the World Snooker Tour, and this decision immediately took effect.
The reasons for the two for the two people are the same as eight people including Liang Wenbo, and the suspension period continues until the end of the investigation or any allegations that may be proposed or not proposed in the future.Zhao Xintong and Zhang Health also have the right to appeal to this.Officials will not make further comments before further major progress.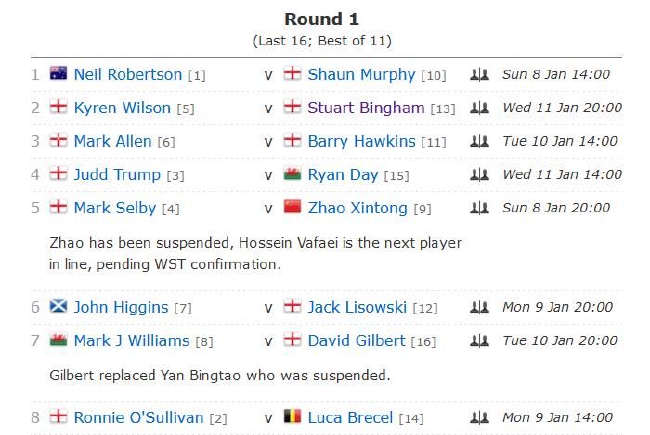 2023 The first round of the Snooker Masters against the situation
In this way, there will be no Chinese players in the Snooker Masters this year.Iranian Hussein-Wafi or replaced Zhao Xintong to play, but still needs to be officially confirmed.