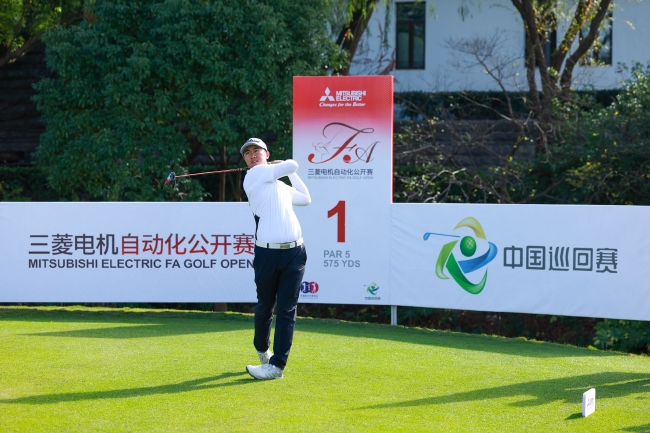 Ye Wocheng
From December 1st to 4th, the Mitsubishi Electric Automation Open will be held at the Taihu International Golf Club in Suzhou. This new brand competition has a total prize of 500,000 yuan, with a total of 84 participating seats, and the competition system is 72 -hole Bido. The competition lineup is strong. This year, the championship players such as Shi Zihan, Tongyang, and Ma Chengyao who won the championship in the Chinese men's professional arena played all the players. Bai Zhengkai and Ye Wocheng, who played in foreign stadiums, have also reached Suzhou and actively championship.
"The status of the court remained well," Ye Wocheng, who went to the training wheel early in the morning. Born in September 2000, he is a super new star in the Chinese professional arena! After choosing a transfer in 2020, he had a prominent rookie year in the Chinese professional arena in 2021: he won the two stations in the two stations, and won the Guangdong Tour of Dongguan in his hometown. In the 2022 season, Ye Wocheng went to North America to take the U.S. Tour of the U.S. Tour-the Canadian Tourda (PGA Tour Canada) as the main stadium, and did not return to China until October.
During this period, in various cities in Canada, Ye Wocheng experienced the feeling of the tour players more truthfully, and he had more experience in psychology and ball skills. This time I came to the Mitsubishi Motor Automation Open, and he also hoped that he could seize the opportunity, focus on playing every pole, and strive for good results! "There are still a lot of scores in this court. It feels like playing -4 and -5 will be ideal. However, the weather will cool down this week, and it is necessary to prepare this aspect." Ye Wocheng said.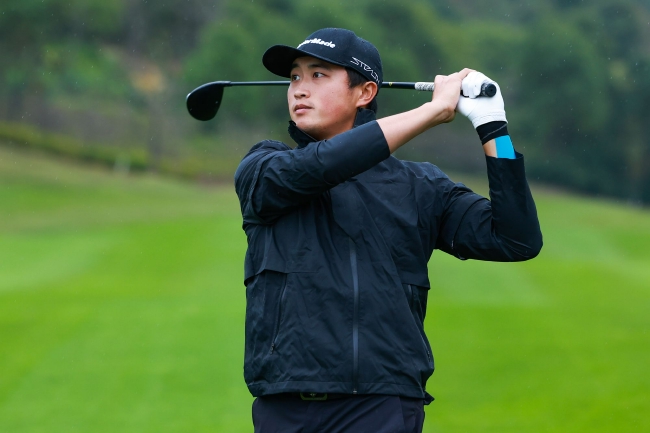 Bai Zhengkai
The 25 -year -old Bai Zhengkai is an isolation period that has just ended overseas. He is ready to show his skills in the stadium. The 2019 Foshan Open Championship participated in many European and European challenges this year. At the Czech Masters in August, Bai Zhengkai surrendered the -10 shot in four rounds, ranking 13th in tied, and also created his best record.
"Golf is very difficult and has a lot of factors. Every game, every day, every hole, or even every shot is different, it is very challenging. This is also its charm!" Bai Zhengkai from Shantou, Guangdong, 8 Learning the ball in the year, has been happy for more than ten years. When he came to this new arena this week, he looked forward to winning the championship. "As a player, he wants to win the championship, but the most important thing for golf is to focus on the present and play every shot!" He will also actively face it, and will set up some small goals for himself in terms of correction and routine.
This week, the competition was gathered, and there were many players who won the championship. The 2021 Wuhan Classic Champion Luo Xuewen is also one of them. "This court is very beautiful, there are many lakes, which are both landscape and obstacles. Therefore, here, many holes cannot be played directly, you need to have planning and strategies to deal with it, and you cannot have too much desire!" In 2022, Luo Xuewen was in the middle of With his wife's company, he went to the United States to experience international competitions. Through the performance of the qualifying competition on Monday, he obtained the qualifications of the St. Small Brotherhood Children's Hospital Open. "I am glad that I can stand with my wife to the US tour of the US tour this year. By contacting these high -level players, I also know my shortcomings, and I will have more goals next," Luo Xuewen said. This week, at the Mitsubishi Motor Automation Open, he hoped that he could become a "good friend" with the court.
In the past, Suzhou Taihu International Golf Club has many times in women's professional competitions in China and International. This week's Mitsubishi Motor Automation Open is the first men's professional event held by the stadium. Tao Yuezu, who has taught at Taihu Golf College in Suzhou for more than ten years, can fight at home this week. He said that he was "excited and nervous!"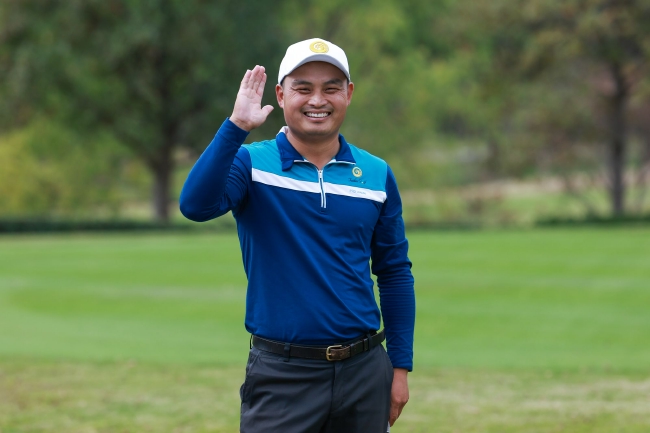 Tao Yuezu
"I am very happy to usher in such a high -standard professional event at home! At the same time, I am also very nervous, because I have not played for a long time, and I need to improve in the mentality of the game." Tao Yuezu said sincerely. He also shared his own experience in the players who participated in the competition this week.
In addition, this week, there were 2021 Volvo China Open Champions Zhang Jin, the 2021 Zhengzhou Elite Champion Liu Yanwei, and so on.