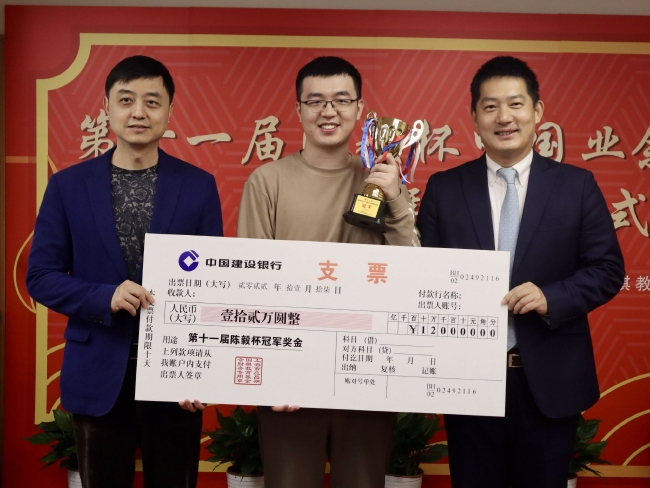 On November 17th, the 11th Chen Yi Cup National Amateur Go Finals played in Shanghai Yingshi Building; in the end, Yang Kuan defeated Pan Wenjun 2-1 and won the championship of this competition. After the game, Yang Kuan was interviewed by reporters:
Reporter: Simply reconnect this final.
Yang Kuan: In this game, I felt that when I was in the second game, there was a lot of fluctuations in my heart, and I lost because I made a mistake. Then the third set of night did not sleep well at night, tossing around. In the last game, after I came out in the middle, I felt that my situation was not bad. Although I finally made a more funny spoon, I finally thought that I would win.
Reporter: Talk about the feelings of getting the championship
Yang Kuan: I feel very happy anyway. Because my best friends are all professional chess players, and then more than a month before the final, I would practice with me every day, thank them very much. Because I gave up the professional chess player and came back to the (Go) school, I also thank my students.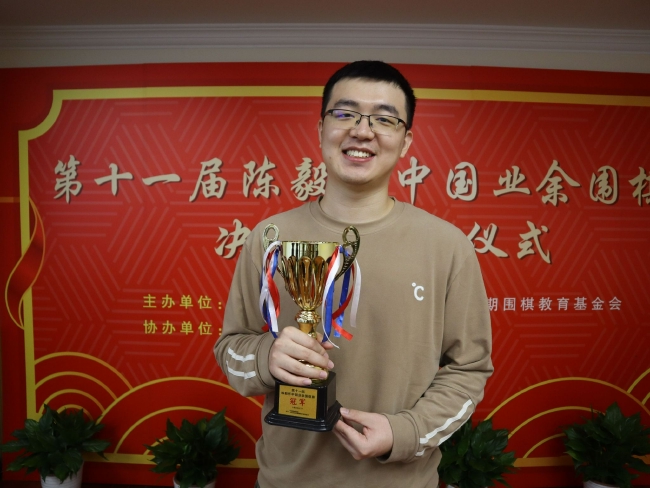 Reporter: How long have you learned chess?
Yang Kuan: At the age of 6, the semester is starting. If you enter the Taoist field, you have been studying at the age of 11, and it has been 12 years.
Reporter: Do you have any feelings through Go?
Yang Kuan: Go is a very good project. Although sometimes it is painful to lose chess, it does not hinder my love for a lifetime.
Reporter: Have you ever participated in the Chen Yi Cup before?
Yang Kuan: I participated before, but every time I was a round of tour.
Reporter: After getting the championship, what plan will there be?
Yang Kuan: I think this time I have also made an example for those students who have been; because my opponents have been worse than me all the way, I am more lucky anyway; then thank you opponents.