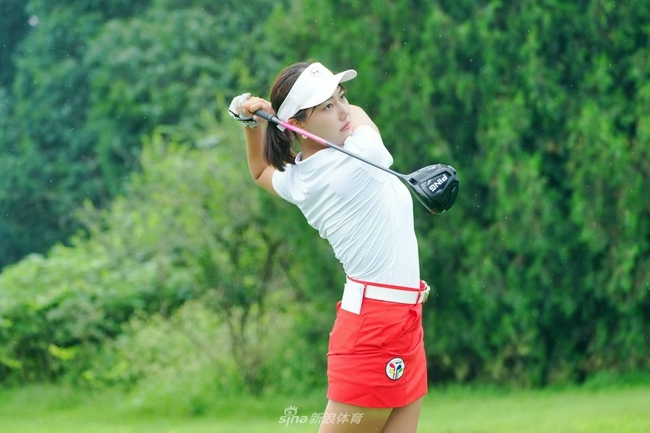 Wang Xinying
On November 21, Beijing time, under the harsh weather conditions, the second level of the LPGA qualification examination ended. Becca Huffer and Lee Seul Ki won the first place in the Golf Rural Club of Venice Plantation Garden, Venice Plantation, Florida. Chinese players Yan Jing and Wang Xinying successfully broke into the last stage.
Both Beca Haval and Lisa pray are backward at the beginning of the final round. Beca Haval caught 3 birds at the Cat Stadium, swallowed 2 cypresses, and scored 71 shots. Li Saqi performed well in the top nine caves. He caught an eagle and a bird, but the latter nine caves swallowed two cypresses and also hit 71 shots. The four rounds of the two players were 284, lower than the standard rod 4.
French player Anais Meyssonnier was on the 16th hole, and the five-pointed hole shot the eagle and caught the bird on the 17th hole. Unfortunately 72-71-73-69), 3 shots below the standard pole, 1 leaping behind, ranking third.
A total of 50 players broke into the LPGA qualification examination last level: Q series, the promotion line was 6 rods higher than the standard pole. Yan Jing caught 4 birds in the last round, but swallowed 7 Bai Taber, swallowed the double cypress bogey on the 14th hole, hit 77, and ranked 11th in four rounds, 289 rotes in four rounds (71-71 (71-71 (71-71 (71-71 -70-77), 1st than the standard pole.
Wang Xin welcomed 81 shots, and ranked third to 25th from side to side by side, but was lucky enough to pass. Her four-wheeled 292 (77-66-68-81), which is higher than the standard rod 4.
Other Chinese players failed to advance. Zhang Yunxuan 295 (72-75-74-74), which is higher than the standard rot 7, just one shot. Ren Yan is even more regrettable. After the second round, it was also ranked first, but 77-79 was hit on the weekend, which was also out of the game.
Liu Siyun 297 (79-71-71-76), which is higher than the standard pole, is located at 65.
Other players are far away. Fan Shuangshuang and Guo Yixian both shot 304, higher than the standard rod 16, and were located at 115. Liu Wenbo and Zhang Yan 305, higher than the standard rod 17, are located in 127 places. Liu Yi was 307, higher than the standard pole 19, and was located at 134 bits. Yu Annie 310, 22 heights and standard rods, were located at 145 bits.