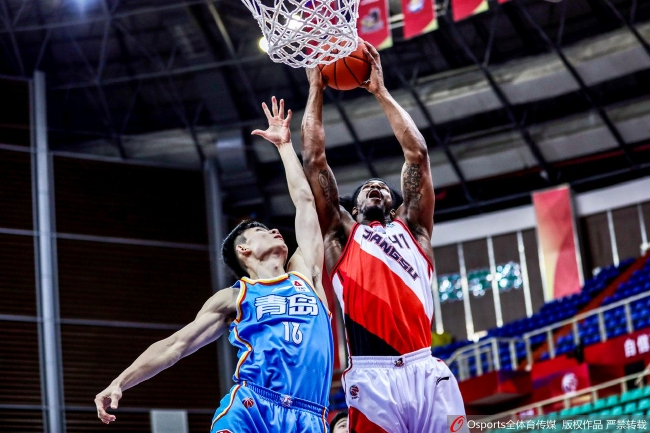 On January 3, Beijing time, in the 22nd round of the CBA regular season, the Qingdao team 95-101 lost to Suzhou Ken Dia team and suffered four consecutive defeats.
Qingdao team: Zhao Chiayi 22 points, 9 rebounds, 4 assists and 2 steals, Dopris 20 points, Yang Jinson 14 points and 4 assists, Jendan 13 points, Xi Yimin 9 points and 4 assists, Ji Zhuo 8 points.
Kenya team: Blackini 29 points, 9 rebounds and 7 assists, Wu Guanxi 17 points and 13 rebounds, Yan Shi 11 points and 4 rebounds, Cui Xiaolong 11 points and 4 assists, Williams 10 points and 17 rebounds, Shi Hongfei 8 points, Liu Zhixuan 7 points 5 assistsEssence
In the first quarter, the Qingdao team played a perfect start, leading 21-9.The Kenya team woke up like a dream recipe and carried out continuous offensive pursuit. The first quarter of the Qingdao team led 2 points.In the second quarter, Blackni and Wu Guanxi combined to play extremely high efficiency, and the Kenya team led 53-44 in half.
If you fight again, the Qingdao team cannot organize a continuous offensive. The two teams alternately scored, and the Ken Di Asia team firmly held the two -digit lead.In the last quarter, Liu Zhixuan assisted Wu Guanxi with a deduction, and the morale of the Kenya team was greatly led to 17 points.
Qingdao Foreign Aid Dopris relied on a free throw and scored 8 points in a row, but Wu Guanxi took the Blackni assists to complete the split. The Qingdao team was blocked. In the end, the Qingdao team lost to Suzhou Kenya team 95-101.