The Netherlands 2-0 victory over Senegal
At 00:00 on November 22, Beijing time (19:00 on the 21st local time of Qatar), the 2022 World Cup group A in the first round of the World Cup competed, the Dutch 2-0 Lickekar, De Rong assisted Karpo break the deadlock, Clason made up time to advance ball.
In the first half, both sides had offensive and defensive. The most threatened offensive came from the Netherlands, and Gakobo passed on the right. Blinds had a header of the header in front of the penalty area.
In the second half. Diata passed the ball, and Dia's low -shot near corner was saved by Noper. Sarr passed the ball, and the Gaye was drawn in the edge of the penalty area.
The 84th minute of the Netherlands broke the deadlock. Derong passed on the left. The Garkebo's small penalty zone snatched the goalkeeper before the Senegal goalkeeper. In the 99th minute of the Netherlands, the victory was locked, and Derpe shot outside the edge of the penalty area and was pushed out by Mendi. Clason made up the net, 2-0.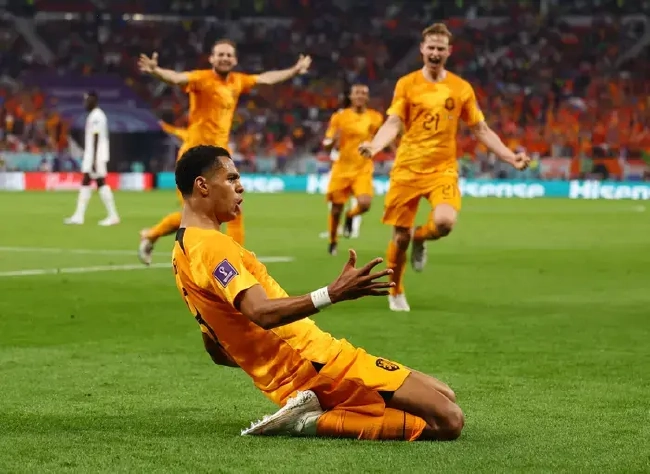 Senegal (4-3-3): 16-Mendi; 21-Sabari, 3-Kulbari, 4-Sicis, 22-Diaol (62 ', 14-Jacobs); 8 -Cyat (73 ', 26-Gaye), 6-Mendi, 5-Gaye; 18-Sal, 9-Dia (69', 20-Dion), 15-Diata (74 ', 7-Jackson)
Netherlands (5-3-2): 23-Noper; 22-Dunfris, 3-Derecht, 4-Van Dike, 5-Ak, 17-Blinden; 21-De Rong, 8 -Chakbo (94 ', 15-Delonn), 11-Boguis (79', 20-Kuppmanas); 18-Yansen (62 ', Depe), 7-Bellwin ( 79 ', 14-Clason)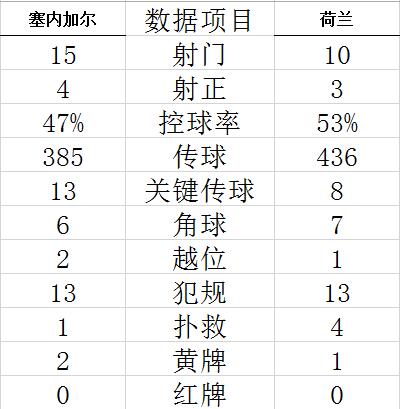 Technical statistics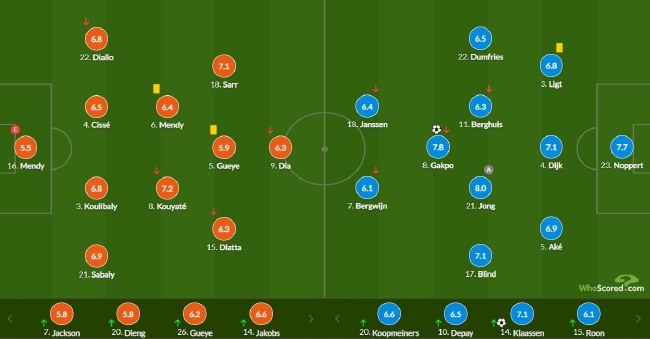 Player score
(Science)