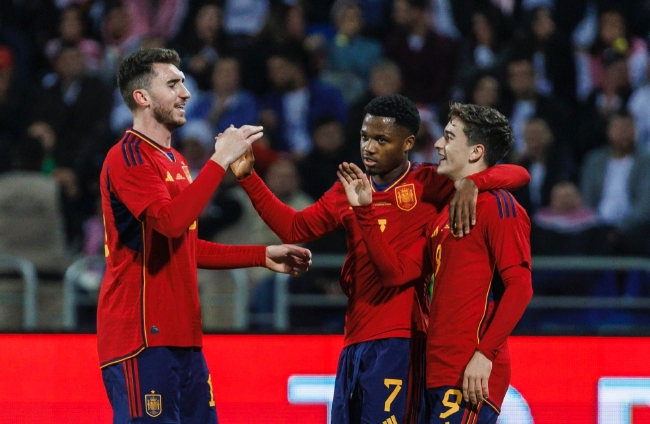 Spain 3-1 victory
At 00:00 on November 18th, Beijing time (18:00 local time in Jordan), a competition for an international warm -up match, Spain won Jordan 3-1 away, Fati, Gavi and Williams scored.
In the 13th minute, Asencio passed the ball and Fati shot low at 10 yards.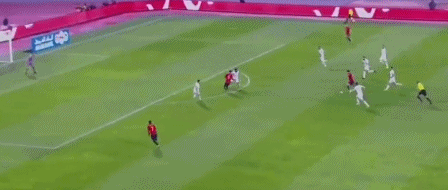 Spain 1-0, Fati
In the 56th minute, Solor passed the ball. The shot on the right side of the penalty area was blocked and turned off. Gaives shot at the lower right corner at 14 yards, 2-0. In the 84th minute, Pino passed the ball, and Williams shot into the net 12 yards on the left side of the penalty area, 3-0.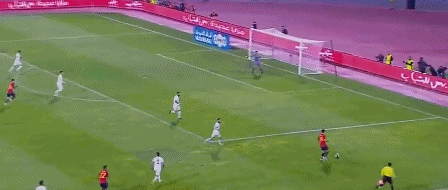 Spain 2-0, Jiawei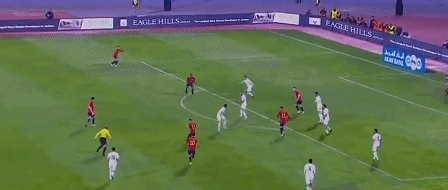 Spain 3-0, Williams
In the 92nd minute of Jordan, the face was restored. Zaak made a cross on the right. Al-Dadel hit the goal and broke the goal at the edge of the penalty area first, 1-3.
Jordan 1-3, Al-Dador
Spain (4-3-3): 1-Sanchez (46 ', 13-Raya); 20-Cavahar (46', Aspi Cui Kui), 3-Garcia (72 ', Rodrhla ), 24-Robord (58 ', 18-Alba), 4-Bao-Torres; 9-Canada (58', Ferram Torres), 8-Kekai (58 ', Olmer) , 19-Sorlair; 22-Saravia (58 ', 17-Pino), 10-Asencio, 25-Fati (72', 12-Williams)
(Science)