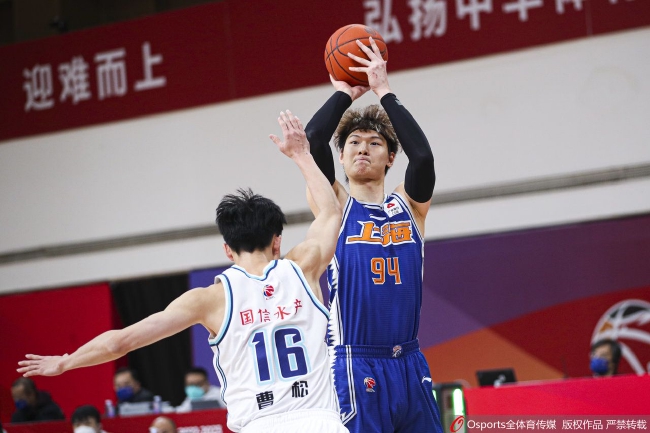 On December 30, Beijing time, in the 20th round of the CBA regular season, Shanghai 96-91 won Qingdao.
Shanghai (12-7): Wang Zhelin 31 points and 15 rebounds, Trintbul 29 points and 10 assists, Ren Junwei 9 points and 5 rebounds, Li Hongquan 9 points and 5 rebounds.
Qingdao (10-10): Jeman's 30 points and 6 assists, Wang Ruize 11 points and 9 rebounds, Lisi 10 points and 7 rebounds, Lu Junhu 9 points and 8 rebounds.
In the first quarter, Shanghai led 18 points with a climax of 21-3.In the second quarter, the Qingdao team's foreign aid Jendan led the team to chase points, and the end of the half was to chase the difference to only 13 points.In the third quarter, Jendan continued a good feel, and Qingdao chased the score to only 8 points.In the last quarter, Qingdao scored a wave of 10-2.At the last moment, the two sides tied again, and Shanghai Foreign Aid Trinsbur took 5 points in a row to take away the game. In the end, Shanghai 96-91 won Qingdao.