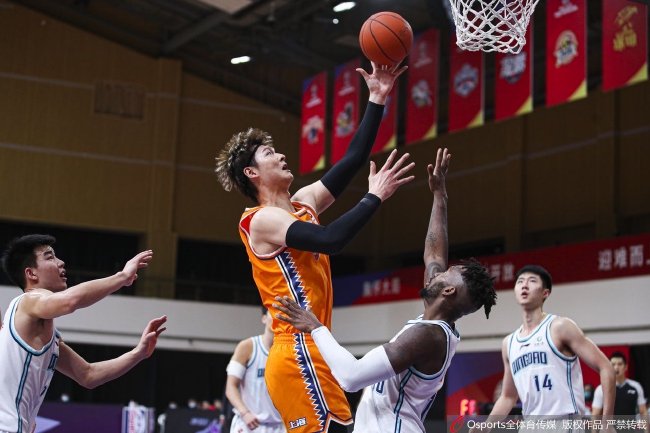 On December 16th, Beijing time, in the 14th round of the CBA regular season, Qingdao lost to Shanghai after an overtime 97-101, and Shanghai won 6 consecutive victories.
Data: Shanghai team, Wang Zhelin 22 points and 17 rebounds, Trint Bur 20 points, 11 rebounds, 9 assists, Ren Junwei 14 points and 7 rebounds, Liu Ye 7 points, 9 rebounds, 8 assists and 8 steals.
Qingdao team, Jeman 29 points and 7 rebounds, Lisi 25 points and 9 rebounds, Zhao Jiayi 16 points, Lu Junhu 13 points and 11 rebounds, Wang Hong 5 points, 7 rebounds and 12 assists.
In this game, Shanghai took the lead in entering the start of the 9-0 start. Qingdao Foreign Aid Lisi led the team to chase the wind. At the end of the first quarter, Qingdao had only 3 points behind.In the second quarter, another foreign aid in Qingdao Geman began to make efforts. In a single quarter, he scored a score in a single quarter, and the two sides tied at the end of the half.In the third quarter, Qingdao was ahead, but Shanghai also stepped in step by step. At the end of the third quarter, the two sides tied again.In the last quarter, Qingdao played the score 12-0, but Shanghai pulled back the suspension of the game under Wang Zhelin's leadership.At the end of the regular season, Wang Zhelin missed lore, and the two sides entered overtime.In the overtime game, the Qingdao team only made two penalties in Zhao Jiali, and then no one scored again.