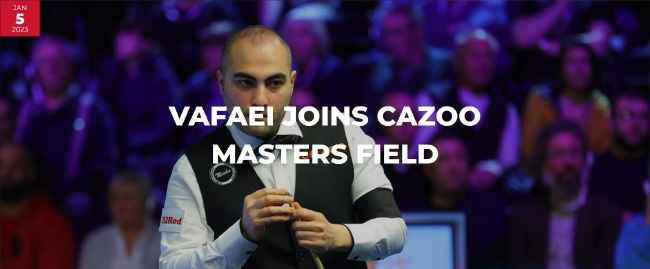 On the evening of January 5th, Beijing time, WST officially announced that Iranian player Hussein Vafifer will replace Zhao Xintong, a banned Chinese player, to play in the 2023 Snooker Masters who will be held this weekend.
The 2023 Snooker Masters will be held in Alexander, London, January 8-15, local time.The competition invites the world's top 16 players to participate.Originally, it should include two Chinese players Zhao Xintong and Yan Bingtao, but they were temporarily banned for investigation by a fake ball, so their places were also replaced by others.
At the end of 2022, WST officially announced that the England player David Gilbert replaced Yan Bingtao to participate.At the beginning of 2023, as Zhao Xintong was also banned, he also surfaced his candidates.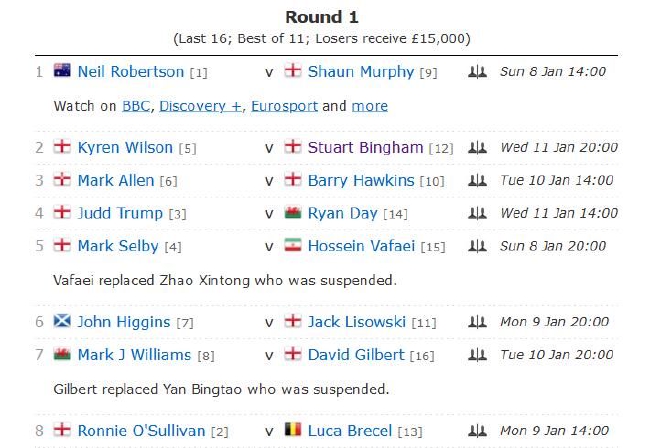 2023 Snooker Masters update lineup
According to WST official, Zhao Xintong decided not to appeal after the competition was suspended by WPBSA on January 3, so his suspension of the game was immediately executed.On the masters' lineup to determine the node, Iranian player Wafi ranked 18th in the world, so he became the next player who was invited to participate.
This will be the first time Wafi will appear in the Masters, and he will also become the first Iranian player to participate in the event.
According to the schedule, Wafei will play against Mark Serbi at the first round of the Masters at 2 am on January 9th (Monday), Beijing time.