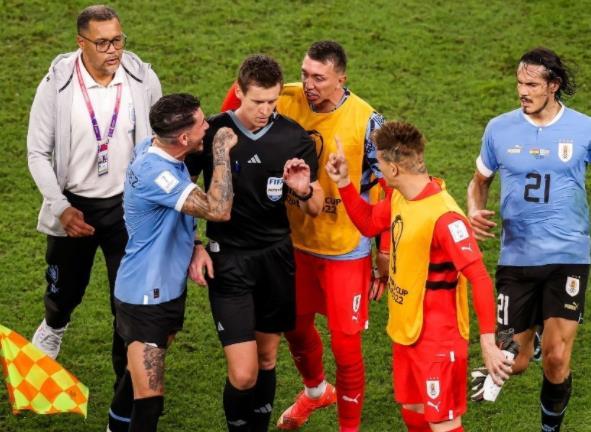 Although Uruguay defeated Gana 2-0 in the last round, it was eliminated because the number of goals was not as good as the South Korean team.
After the game, Uruguay players were very dissatisfied with the referee's penalty and collectively besieged the referee.Cavani also turned over the VAR device after a punch.
After the game, several reporters said that Uruguay may suffer historic punishment.
Reporter Josan believes that Uruguay may suffer the most severe punishment, from personal punishment to collective penalties.In the worst case, Uruguay may not be able to participate in the next World Cup qualifiers.
The reporter Alexis believes that the situation of the Uruguay team is very serious. Heminez attacked the FIFA's event executive. He elbowed the opponent and abused each other.Punishment may be historic.