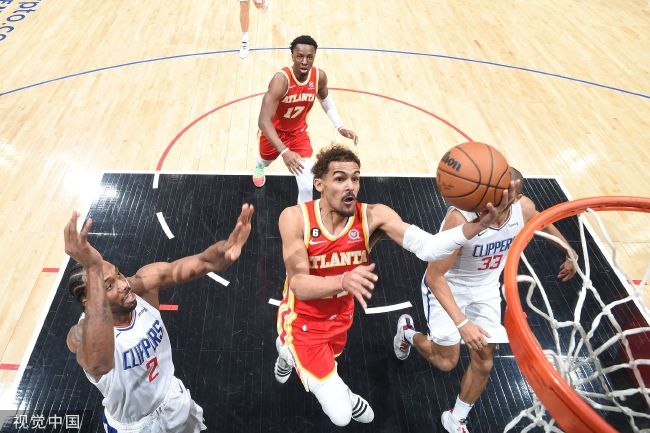 On January 9th, Beijing time, the NBA regular season, Eagle 112-108 wins the Clippers, the Clippers suffered a 6-game losing streak.
Eagle (19-21): Trey Yang 30 points and 8 assists, Hunter 20 points and 4 rebounds, Murray 16 points, 5 rebounds, 4 assists, Corinus 13 points and 9 rebounds, Johnson 13 points and 4 rebounds.
Clippers (21-21): Leonard 29 points, 7 rebounds, 4 assists, Zubaz 17 points, 18 rebounds, Morris 15 points and 6 rebounds, Manen 14 points, 8 rebounds, 4 assists, Powell 14 points, 3 rebounds, 4 assistsEssence
In the first quarter, both sides were average, and the Clippers led 1 point in the eagle.In the second quarter, Trey Yang led the team to 41 points in a single quarter. At the end of the halftime, the Eagles led the Clippers for 14 points.In the third quarter, the eagle fell only 19 points, and the Clippers completed the overtake.In the last quarter, the Clippers continued to enlarge the difference, and the eagle then caught up with the score.At the critical moment, Trey Yang's free throw led the team to overtake, the Clippers did not consensively, and Terrey Yang made a free throw to kill the game.In the end, the Eagle 112-108 wins the Clippers.