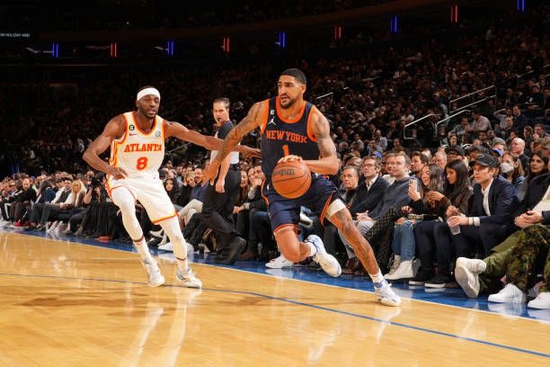 On December 9th, Beijing time, according to relevant media reports, the New York Knicks player Obi Topin was injured in his left knee and is expected to be absent for a period of time.Follow -up will accept the injury review of the Knicks.
American basketball reporter Wo Shen broke the news that Topan is expected to receive a review of left knee injury in the next two to three weeks, and then he can determine his return schedule.
Yesterday, in the match with the Atlanta Eagle team, he encountered knee injuries. After the game, the X -ray examination showed that the injury was negative.
This season, Tiping averaged 17 minutes, contributed 7.7 points, 3.8 rebounds and 1 assists.