On November 17, the third round of the 2022 National Go Championship (group) played in Wuxi, Jiangsu; the following is the round of this round:
In terms of the men's group B, the Shanxi Yuan FC team met with the Chinese Ping Coal Shenma Group in two rounds after two rounds. The school team defeated the Central Central Team of Taiwan, and the points also reached 5 points. Among the three Chinese and South Korean duels, only Chen Yusen defeated Han Youluo alone. Guo Wenchao and Wang Yan lost to Shen Zaiyi and Queen.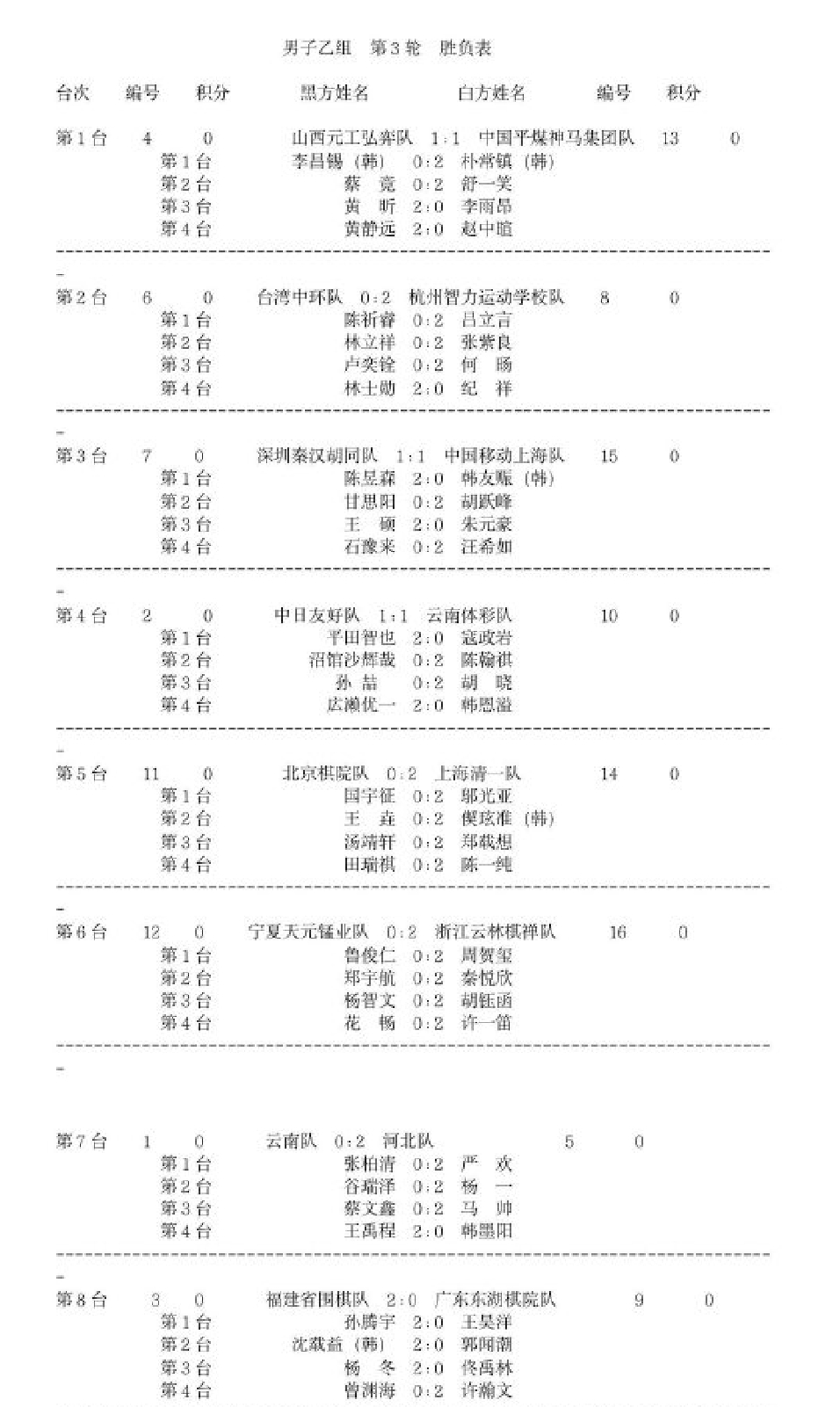 In terms of Women's Group B, although Zhou Yushan, the Chinese Coal Mine Team, although Like's Korean foreign aid Zheng Youzhen, the two teammates Yan Guyunqi and Jiang Yutong lost to Cai Bihan and Huang Ziping respectively. The Taoist team and the Beijing Chess Academy team also defeated their opponents this round. The five teams including the Chengdu Chess Academy team ranked the second echelon with 4 points. After three rounds, the Hangzhou International Exchange Center has not yet ushered in the first victory.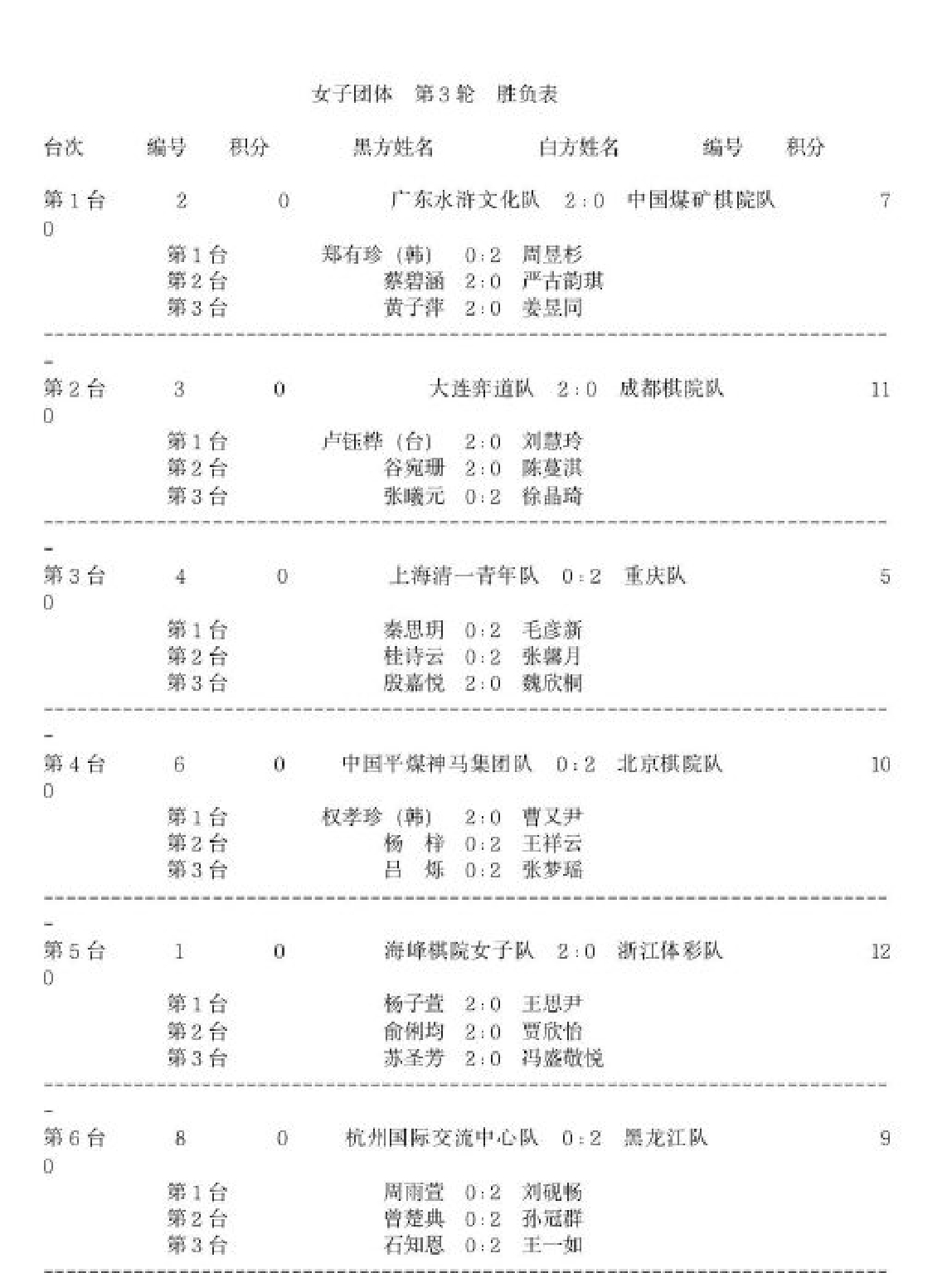 In terms of men's group C, the Huanxu Electronic Treasure Island team led by Wang Yuanjun is more and more brave. The Hangzhou Intellectual Culture Team led by Zero Fang Ruoxi in this round leads this group with 6 points; The points followed closely; Zhejiang Guangming Top Go Club defeated four female Shanxi Go Association teams in the town.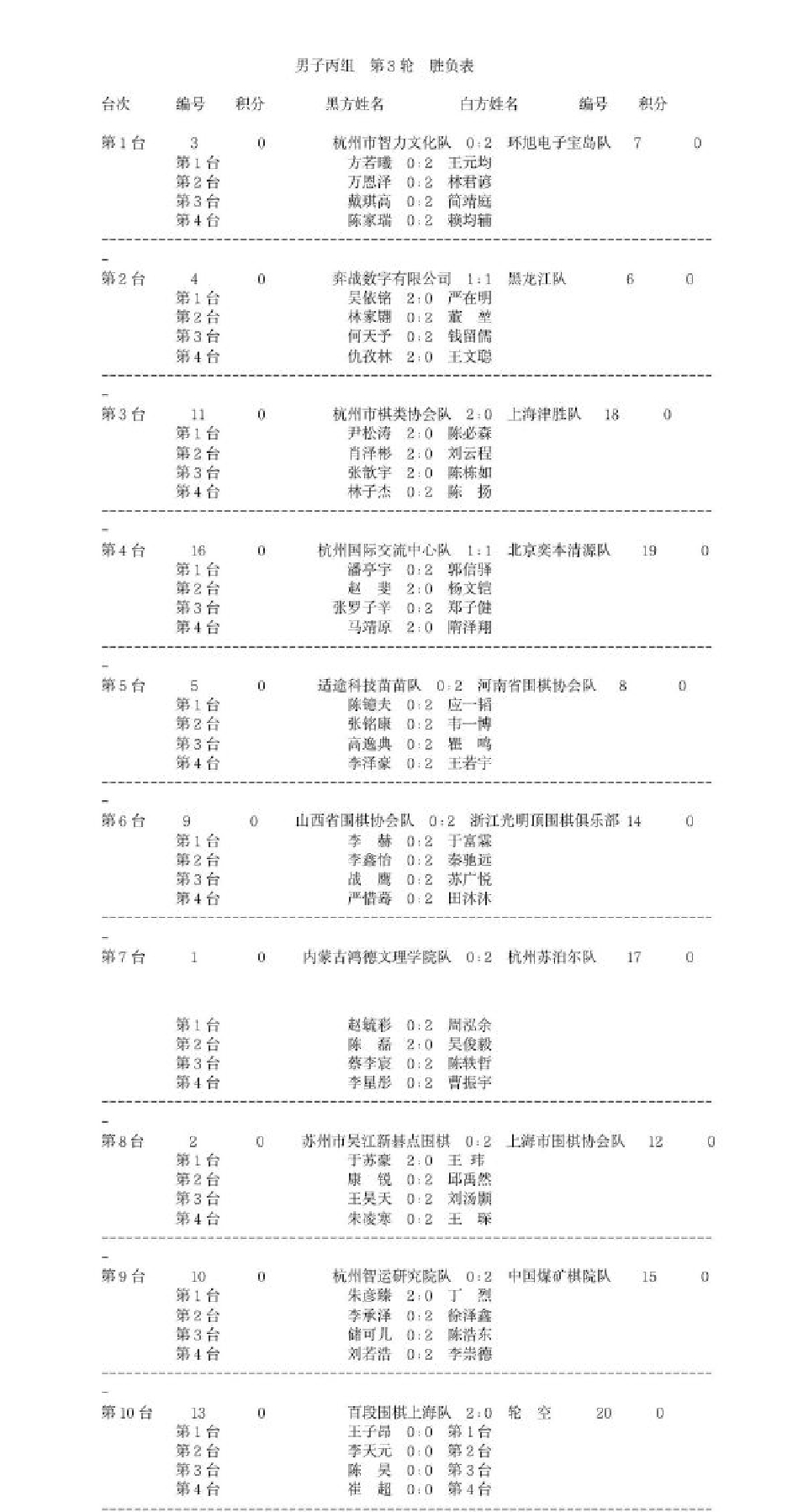 The fourth round will continue at 12:30 noon tomorrow. Please pay attention to the live reports and chess records brought by Sina Chess.