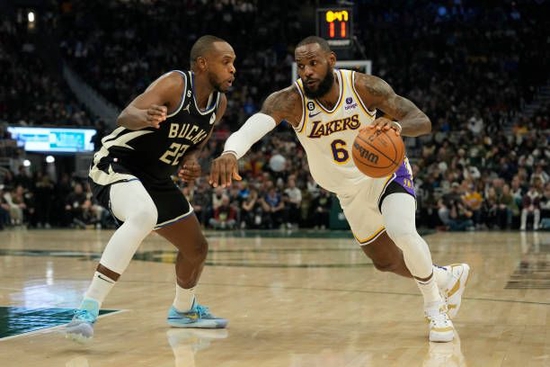 On December 3, Beijing time, Milwauki Bucks faced the Los Angeles Lakers at home. In this game, Chris Midelton returned from injury. After the four fierce competitions, the Lakers finally defeated their opponents with 133 to 129.
The Lakers Anthony Davis 44 points, 10 rebounds, 4 assists, LeBron James 28 points, 11 assists and 8 rebounds, Westbrook 15 points, 11 assists and 7 rebounds.
Alphabet brother 40 points, 7 rebounds, 5 assists, Midelton 17 points and 7 assists, Hollerdi 28 points and 9 assists 6 rebounds
After the two sides started, the Lakers rely on stubborn defense to limit the performance of the letters.The offensive Lakers used the slow disadvantage of Lopez's defensive movement and continued to projected in the middle and long distances. In the first half, the Lakers led as much as 14 points.After the Welse bench came to the field, he joined the team's offense, and he sent 8 assists in just half a game.
However, after the start of the second half, Hollyd began to break out and led the team to fight back continuously.The letter brother also retrieved the feel, and he succeeded in a continuous mid -range jump.In the critical moment, Ronini Walker scored 8 points in a row to re-control the initiative on the field for the Lakers.The two sides lead the leader in the third quarter.
After the thick eyebrows were covered with letters, the Lakers countered Walker received a pass from James and took off the ax to split.
Entering the final battle, James broke through the cover of the letters, and the key two points of the thick eyebrows were the Lakers renewed.The Bucks then equalized the score many times, but the steady free throw of the eyebrows at the critical moment still helped the Lakers win the difficult victory.