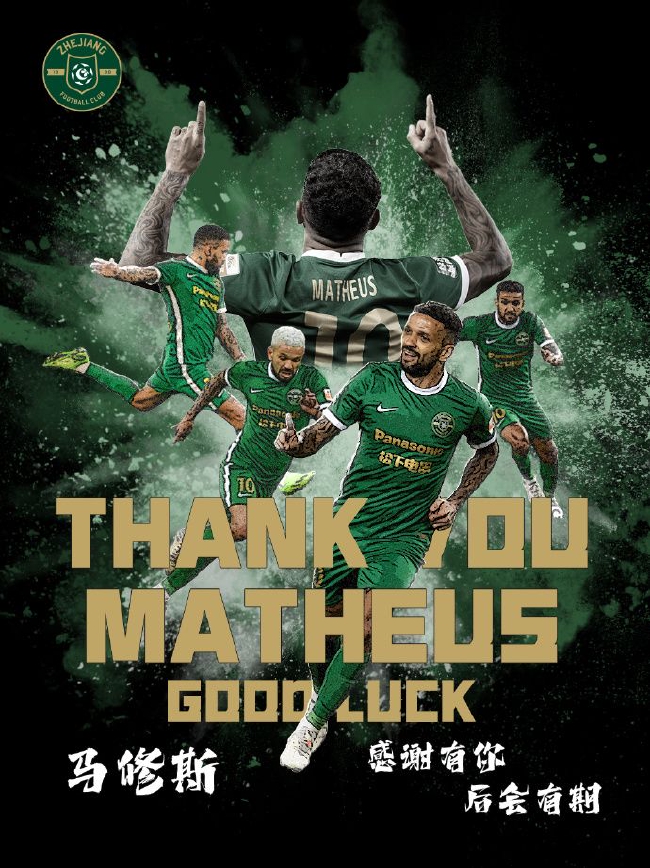 On January 7, the official Weibo of the Zhejiang team released the poster to say goodbye to Matthews, and wrote the text: Farewell to the eternal old horse, it is difficult to say goodbye, only the treasure and good luck.
The 40 -year -old Matthews joined the Zhejiang team in July 2021 and helped the team successfully overcome.
This season, Matthews played 24 times on behalf of the Zhejiang team and contributed 5 goals and 3 assists.In the end of the Super League, Matthews scored goals. After the game, he said that he was lucky to get the last goal of his contract period.