Source: Search Football
On the morning of January 16th, Beijing time, Yuan Jia, a football commentator, said on the social platform that the senior management of the Chinese Football Association was taken away.Subsequently, Li Xuan and Li Pingkang confirmed that they were taken away by Chen Yongliang, Minister of the State Management Department and Executive Deputy Secretary -General of the Chinese Football Association.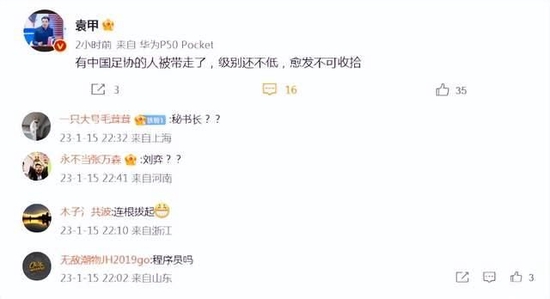 Chen Yongliang was taken away, I don't know if it was related to the Li Tie case.Anyway, in August 2021, it was Chen Yongliang as the Minister of the State Administration, and the high -profile press conference official Xuan and Li Tie renewed for about 5 years.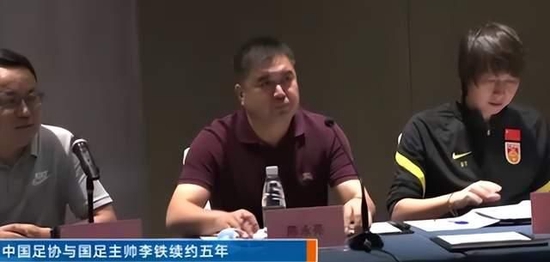 According to Ran Xiongfei, a reporter from the Qianxi Tan Weekly, after the former secretary -general Liu Yi was removed from office, Chen Yongliang became one of the two major candidates for the new secretary -general. As a result, he did not expect to be taken away today.
In addition, Ran Xiongfei also dug out Chen Yongliang's black material in the past. He pointed out that Chen Yongliang had been found to have a variety of related relationships and transactions with Li Dongsheng, who was sentenced to nine years ago, including bribery.There are all kinds of bad things such as invoices such as false invoices.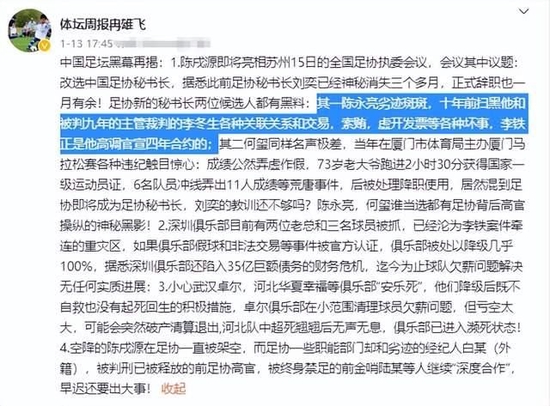 Li Xuan, director of the "Football News", said that not only Chen Yongliang was taken away by the Chinese Football Association, but also one was not taken away in public.Li Xuan also lamented why Chen Yongliang, who had involved the anti -gambling crime case, was promoted.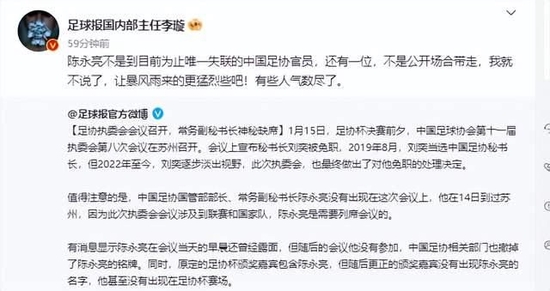 The media person Li Pingkang hinted that Chen Yongliang's level was not high enough, and there may be greater fish to be arrested.