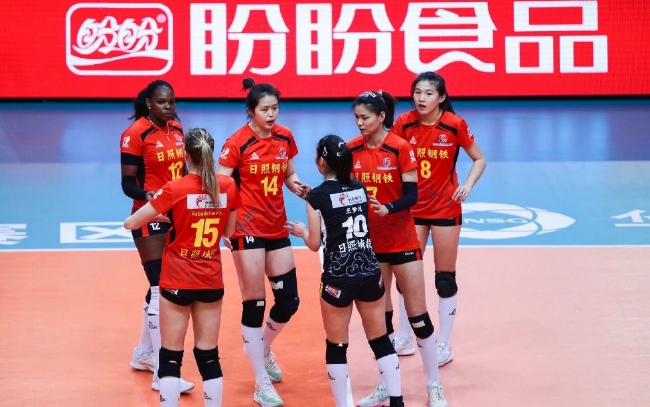 Shandong Women's Volleyball Team
On January 7, Beijing time, the 5 to 8 volleyball teams of the Chinese Women's Volleyball Super League in the 2022-2023 season ended in Shangrao, Jiangxi.In the 5th and 6th finals, Shandong Rizhao Iron and Steel defeated the last runner-up of Jiangsu Zhongtian Steel with a total score of 2-0, and won the fifth end of the 3rd Super League.The worst record in the last 9th league.In the seventh and 8 finals, Liaoning Donghua defeated Beijing Auto ranked 7th with a total score of 2-0. This row is the team's most rely on in the nearly 8th league; Beijing Automobile ranked No. 18. The ranking has increased by 5 digits over the previous ranking.
5. The second round of the finals: Shandong Rizhao Steel 3-0 victory over Jiangsu Zhongtian Steel
Once against the last runner-up Jiangsu team, the Shandong Women's Volleyball Team still has the initiative. 3-0 Like opponents, in the three-game two-win competition, the total score was 2-0, and the 3rd consecutive Super League won the fifth place.The three games scores 25-20, 25-22 and 25-20.
Shandong's deputy attack Yang Hanyu won 15 points, receiving 13 points in Claig (Cuba), and mainly attacked Rabad Geva (Bulgaria) to contribute 10 points, and mainly attacked Du Qingqing with 9 points.Wu Mengjie, the main attack of Jiangsu, scored 15 points with Yang Hanyu in the score king, and scored 13 points in Zhou Page Tong.
7 and 8 finals: Liaoning Donghua 3-1 wins Beijing Automobile
Liaoning is still high in the second confrontation with Beijing, and 3-1 will overcome opponents. In the three-game two-win system, the total score of 2-0 won the 7th, and the four inning scores were 25-17.25-22, 16-25 and 25-21.
Beijing's main attack Rakvich (Serbia) scored 23 points, and the main attacking Yu Fei and the deputy attack Wugcokova (Bulgaria) scored 16 points and 12 points.Liaoning's response Sun Xiaoxuan won 18 points, and he attacked Shi Bingtong's contribution 17 points.(Caucasus)