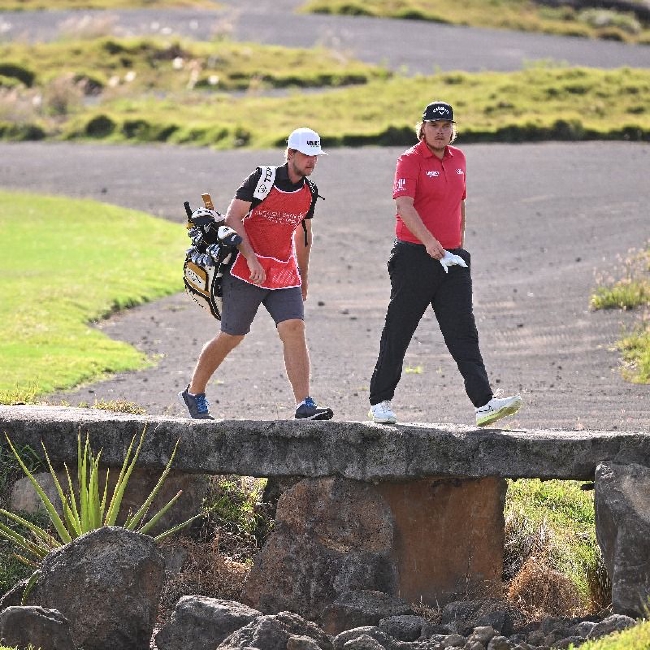 Sami-Varimat
Beijing time on December 17th, the Spanish player Elfredo Garcia-Hearedia and French player Antoine Rozner on Friday in Montejo, Antoine RoznerThe Mont Choisy Le Golf tied the Finnish player Sami Välimäki to lead the DP World Tour of the DP World Tour with a superior advantage.The Chinese ball player Liu Yanwei was eliminated with a pity.
The 185th Rocky Rock in the world caught 8 birds, scored 64 (-8), and handed in hand over 66 (-6) Ereddia, the first round of Varimati (72 shot) A total of 134 (-10) scores ranked first.
Among these three leaders, only Erededia, who is 353rd in the world, has not won the DP World Tour.The 40 -year -old Spanish player said: "It's interesting today, my ball skills in all aspects are great. I played very solid yesterday, and today it is also very solid. I improved my push rod because the performance of the push rod last year did not perform.Okay, I went to visit a push coach, so I was quite satisfied with all those performances. "
South African player Oliver Bekker handed 71 (-1), ranking 4th with a total score of 135 (-9).
After the two days before the Mauritius Open, the promotion line was set to the total score of 144 (flat standard bumper), and a total of 70 players were promoted.
It is regrettable that Liu Yanwei captured 1 eagle and 3 birds in the second round of competitions, swallowed 4 bogeys, and scored 71 (-1), but because the first round was only 74 (+2 (+2 (+2)) The club, eventually the total score of 145 (+1) was located in the 71st place, and missed the final with a difference.