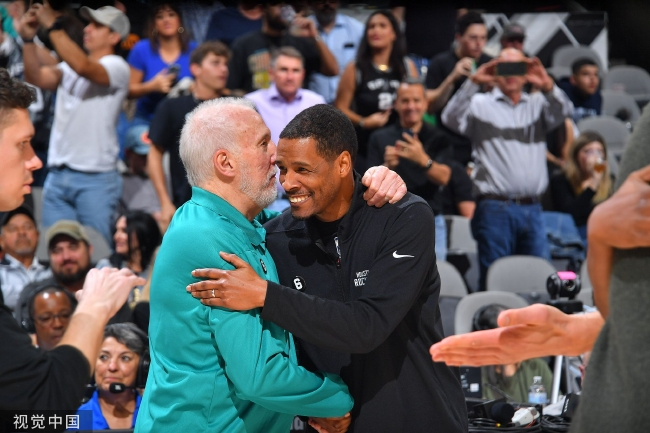 On December 9th, Beijing time, the NBA regular season, the Spurs defeated the Rockets 118-109 to end the 11-game losing streak.
Data: Spurs, Kyrden Johnson 32 points and 7 rebounds, Trey Jones 26 points, 3 rebounds and 5 assists, Richardson 12 points, McDmot Matt 12 points, Langford 11 points, 4 rebounds and 5 assists,Corinth 10 points and 5 rebounds, Best 10 points, 5 rebounds, 3 assists and 4 blocks.
Rockets, Jabari Smith 23 points and 4 rebounds, Shenjing 16 points, 11 rebounds and 2 assists, Jaylen Green 14 points, Gordon 14 points, Potter 12 points, Eyen 8 points and 6 rebounds.
Before the game, the Spurs suffered 11 consecutive defeats, while the Rockets defeated 76 people in the last game, the Spurs fell to the penultimate number in the west, and the Rockets rose to the penultimate number in the west.
During the game, the two teams bite the difference in the first half. The third quarter of the rocket encountered scoring shortage. The Spurs played 11-0 to complete the overtake, and finally won the opponent.
The Spurs ended 11 consecutive defeats, and the two teams had 7 wins and 18 losses. The Spurs temporarily ranked second in the west with the advantage of fighting, and the Rockets returned to the penultimate.