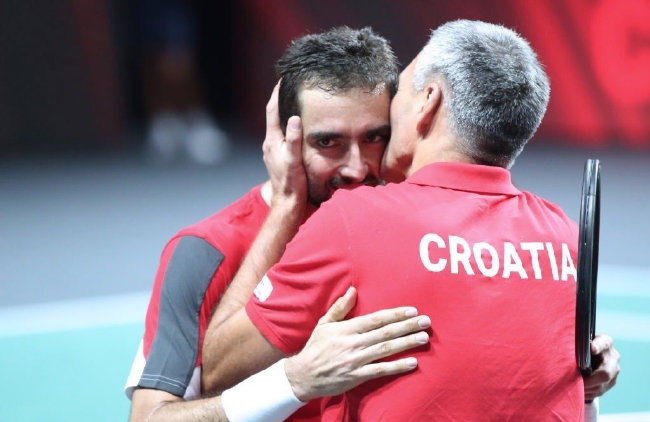 Venity Siric locks the victory for the Croatian team
In the early morning of November 24th, Beijing time, the Davis Cup in 2022 ended the second quarter -finals in Maraa.The runner-up of the last competition Croatia, with the excellent performance of Church and Siric, defeated the Spanish team into the semi-finals 2-0, and the Croatian semi-finals will face Australia.
[Croatian team 2-0 Spain]
Church 6-4/7-6 (4) Agut
Kurchi blasted 12 ACES in the audience. There was no double error. He resolved the only breakout point. He won all 11 of himself. In the end, he defeated two sets of winning. The four consecutive Agut won one point for the Croatian team.
Siric 5-7/6-3/7-6 (5) Busta
Siric successfully reversed first after losing a plate, defeating the opponent for the fifth time with Busta's six times, and helped the Croatian team to lock the victory.
At 17 o'clock Beijing time, the third quarter -finals will be launched between the Italian team and the US team; the German team against the Canadian team at 23 o'clock.