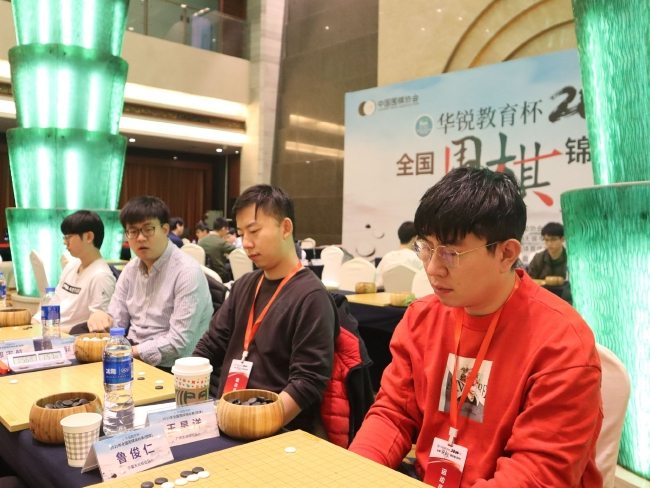 At 12:30 on November 21, the sixth round of the National Go Group of the Huarui Education Cup continued to be held at the Wuxi Zhongwei Blue Ocean Royal Hotel.The following is the sixth round of the line of details:
Men's group B focus, Shanxi Yuanying Hongyi team Li Changxi vs Hebei team Yan Huan, China Mobile Shanghai team Han Youlu vs China Pingmo Shenma Group Park Changzhen, Shanghai Chess Academy Team 偰玹 VS Shenzhen Qinhan Hutong Gan Siyang, Beijing Chess Academy Guoyu Zheng VS Guangdong Donghu Chess Institute Wang Haoyang.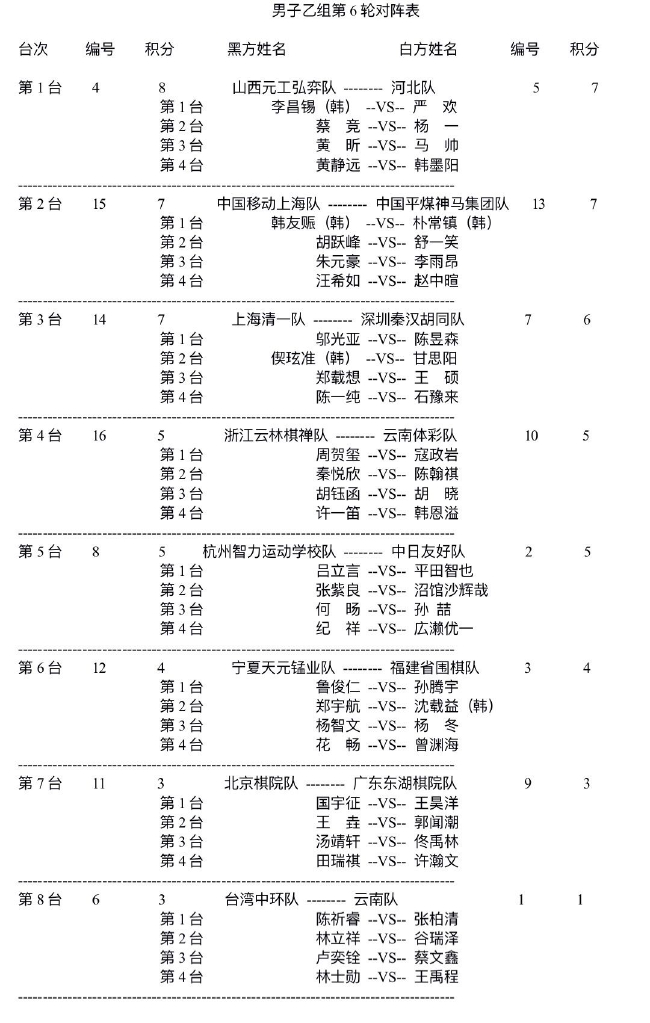 Focusing on the women's group B, the Beijing Chess Academy Team Wang Xiangyun VS Chongqing team Zhang Xinyue, Zhejiang Sports Lottery Wang Siyin VS Guangdong Water Margin Culture Team Zheng Youzhen, and the Chinese Coal Mine Chess Academy to Zhou Yushan VS China Ping Coal Shenma Group Quan Xiaozhen.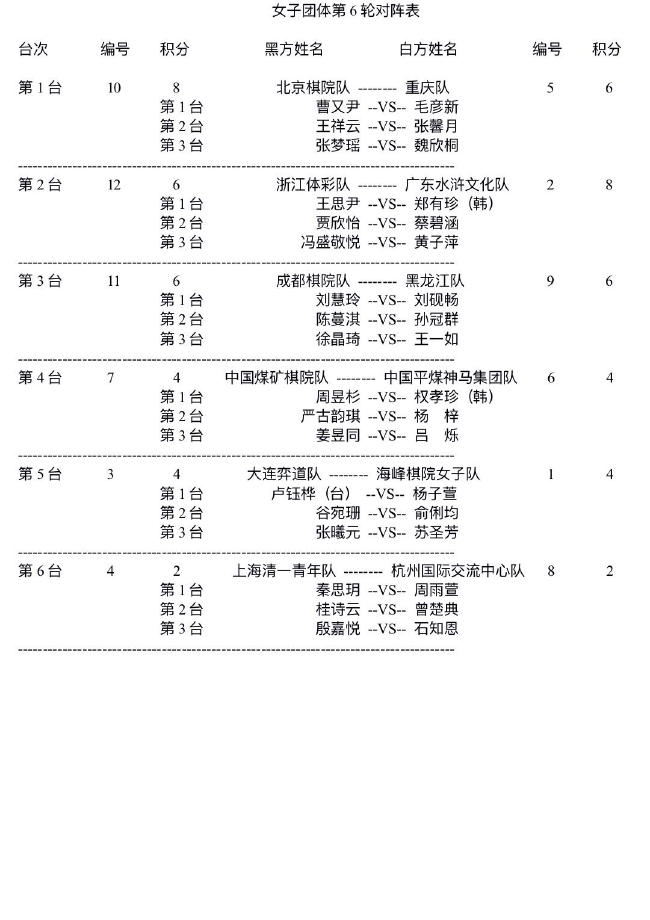 Men's group C, Zhejiang Guangming Ding Go Club Qin Chiyuan VS Hangzhou Chess Association team Xiao Zebin, Beijing Yiben Qingyuan to Guo Xin's vs Henan Go Association team Ying Yitao, Heilongjiang Yan Yaiming VS Huanxu Electronic Treasure Island Wang Yuanjun.