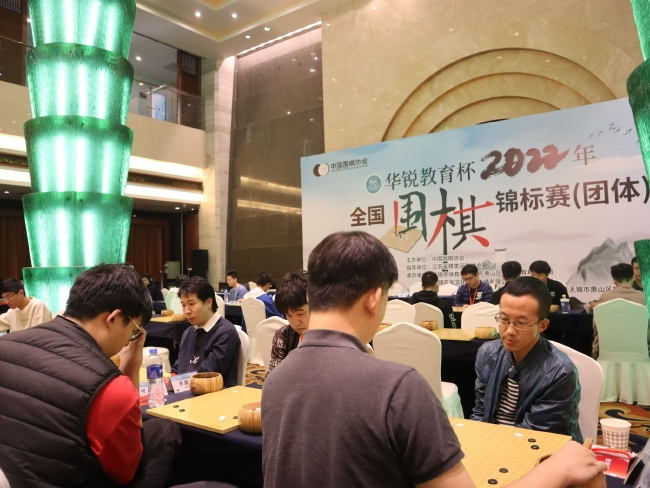 At 12:30 on November 22, the seventh round of the National Go Team of the Huarui Education Cup continued to be held at the Wuxi Zhongwei Blue Ocean Royal Hotel, Wuxi, Jiangsu.The following is the seventh round of the line of details:
Men's group B focus, Shanxi Yuanying Hongyi team Li Changxi VS Shanghai Qingyi team Wu Guangya, Hebei team Yan Huan VS China Mobile Shanghai team Han Youfu, China Pingmo Shenma Group Park Changzhen VS Fujian Go team Sun Tengyu.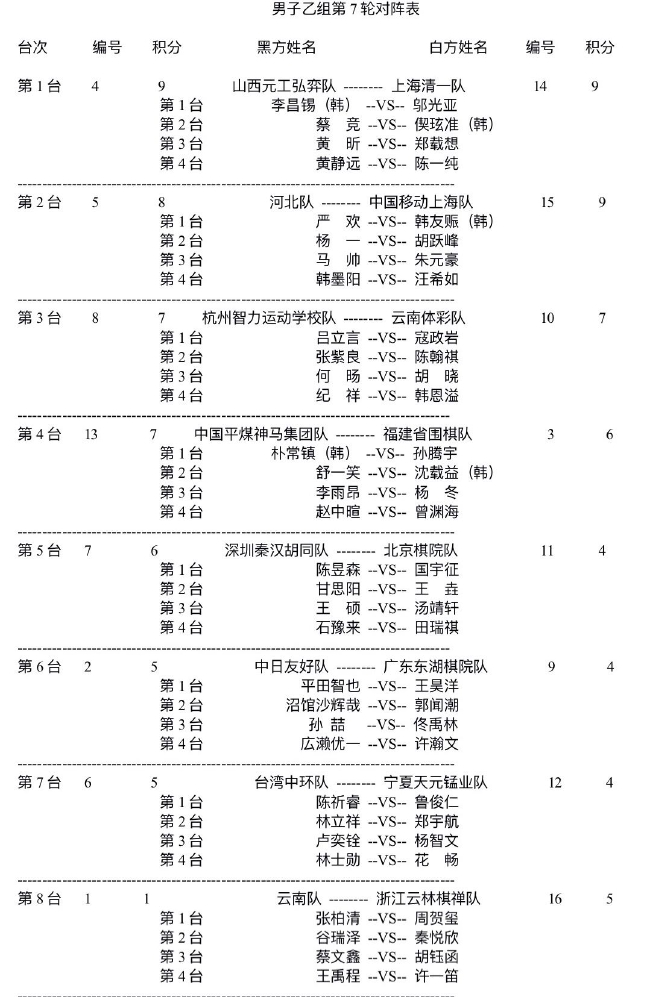 Women's Group B focuses on fighting, Guangdong Water Margin Culture Team Zheng Youzhen vs Heilongjiang Team Liu Xunchang, Beijing Chess Academy Cao You Yin VS Haifeng Chess Academy Women's Team Yang Zixuan, Chengdu Chess Academy team Liu Huiling vs Chongqing team Mao Yanxin.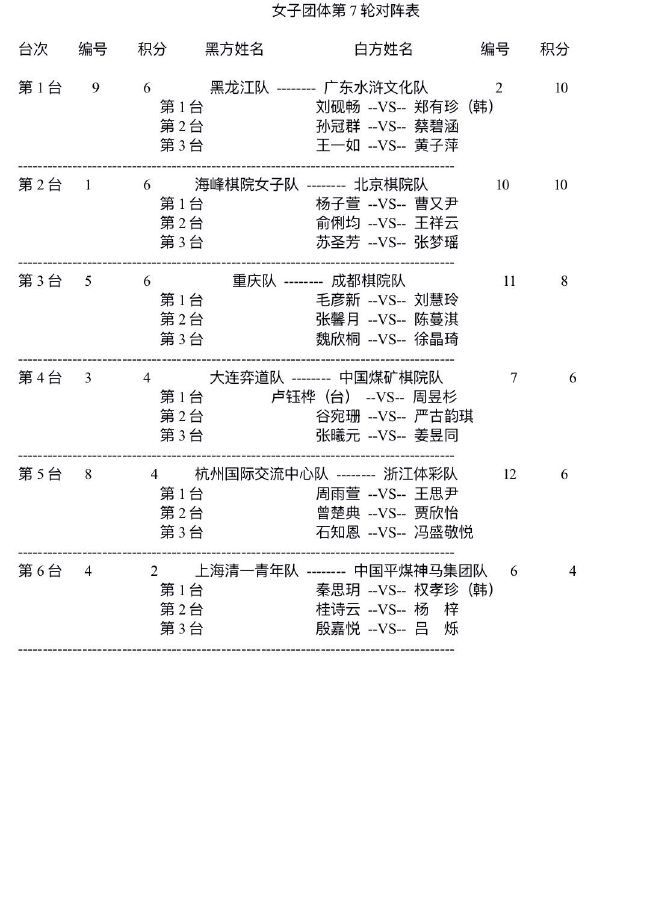 Men's Group C focused fighting, Huanxu Electronic Treasure Island team Wang Yuanjun VS Shanxi Go Association Li He, Henan Go Association Wei Yilou VS Hangzhou Chess Association team Xiao Zebin, Heilongjiang team Yan Zai Ming vs Beijing Yishi Qingyuan team Guo Guo Guo Guo GuoTrust translation.