The article is transferred from: China International Chess Association
On the evening of December 7, Beijing time, the 2022 International Chess Federation Women's World Champion Candidate Group B finals in Uzbekistan in the second round.Turn into 1-1 flat.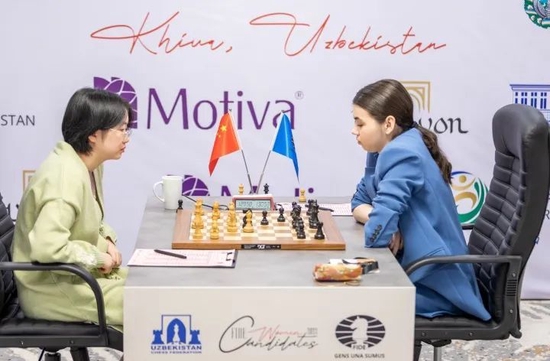 Goriacina used Slavic defense to respond to Tan Zhongyi's latter soldiers.During the start stage, she used two horses to seize the center position. Tan Zhongyi's needle was opposite to mobilize her strength to interact with a dense firepower net.They each had their own thoughts, and for a while, the middle of the chessboard was spectacular through the shore.
Over time, the game developed into the end of the car and soldiers. In a dynamic balance, after a 40 -round battle, it would be able to breathe with chess.
[Date "2022.11.07"]
[Round "02-02"]
[White "TAN"]
[Black "Goryachkina, Aleksandra"]
[Result "1/2-1/2"]
[Whiteelo "2518"]
[Blackelo "2584"]
[TimeControl "5400+30"]
1.d4 d5 2.C4 C6 3.NF3 NF6 4.NC3 E6 5.BG5 NBD7 6.CXD5 EXD5 7.e3 be7 8.BD3 NE4 9.BF4 NDF6 10.QC2 O-O 11.O-O BD6 12.NE5 Re8 13.H3 NXC3 14.BXC3 QC7 15.C4 DXC4 16.BXC4 BE6 17.ND3 BXC4 18.QXC4 NE4 19.RFD1 BXF4 20.NXF4 RAD8 21.A4 C5 22.A5 H6 23.ND5 QD6 24.DXC5 NXC5 25.RD4 Re4 26.RAD1 RXD4 27.RXD4 QF8 28.E4 NE6 29.RD3 KH8 30.RC3 QD6 31.RB3 NC5 32.RB5 NXE4 33.Qxe4 A6 34.RXB7 QXD5 35.QXD5 RXD5 36.RXF7 RXA5 37.RA7 KH7 38.G4 H5 39.KG2 HXG4 40.HXG4 RA4
1/2-1/2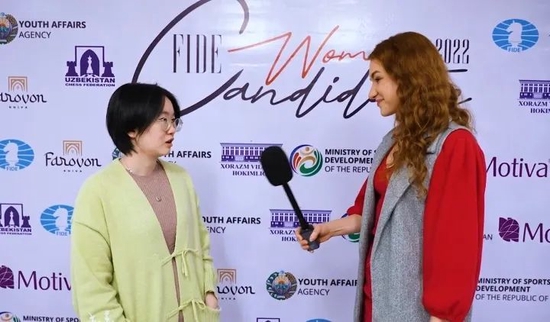 Tan Zhongyi said that she felt that the start should be prepared by her opponent, but she didn't care too much.The last round of the game was very long. Today, this situation is very complicated. I spent a lot of time to consider strategies and methods. Finally, she chose a steady method."The opponent's defense today is very good, and I did not leave me a chance." She evaluated the opponent.
After a long and complicated stage, the game will take another day today, and tomorrow at 18:00, the next schedule will be launched.
The new International Chess Women's World Champion Candidate Candidate is divided into two groups of A and B.Chinese chess player Lei Tingjie has won the winner of Group A.Tan Zhongyi participated in the group B competition and ended from November 29 to December 10.
A total of eight players participated in the candidate competition. The Chinese chess players are Lei Tingjie and Tan Zhongyi. There are three Russian chess players: Goriachinna, Raordino and Coskins, and Muz in UkraineSister Chuke and Indian chess player Korineru.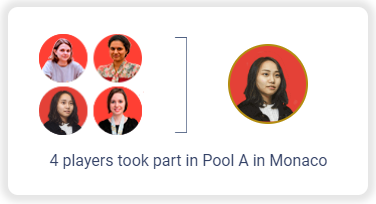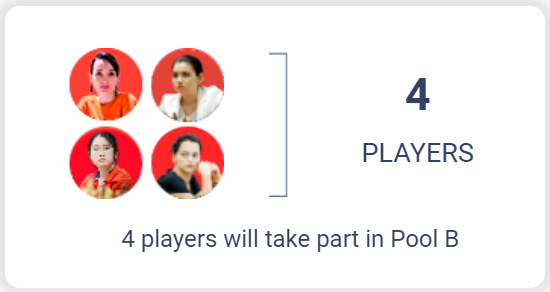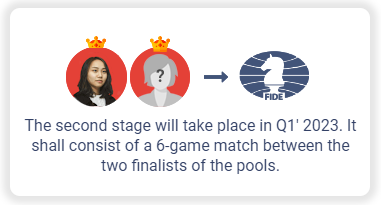 Tan Zhongyi competed with three Russian players in Uzbekistan.The winners in this group will play the final of the 6 -sets with Lei Tingjie next spring. The winner will challenge the current world champion Ju Wenjun.