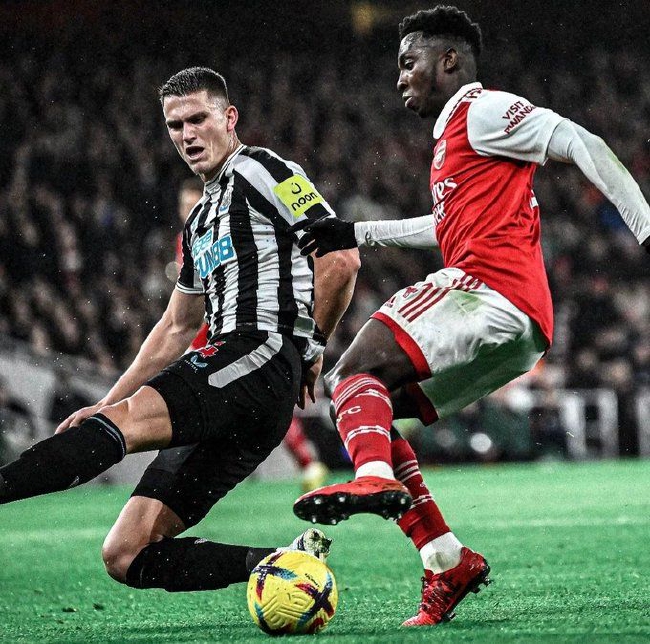 In the Premier League on Tuesday, the top Arsenal faced Newcastle at home. As a result, both teams forgot to bring shooting boots. In the end, they tied 0-0. Arsenal was ended with 5 consecutive victories.
Arsenal's starting sectors on Thomas, Zaka, and Erdao, Martinelli, Saka, Ensicia first launched on the front line, and Newcastle Malaysia, Almelung, etc. also started.
In the first half, Jessonnon's header of Newcaston scored, but failed to hit, the two sides entered the midfielder 0-0.
In the second half, Arsenal faced the opponent's close defense and failed to break the goal of the opponent. The 5 -game winning streak was ended.
Arsenal currently leads the Premier League with 44 points, and has 8 points ahead of Manchester City in one game, while Newcastle ranks third with 35 points.
5-Thomas, 8-Edgao, 11-Martineli, 14-Enkatia, 7-Saka
Newcastle Council: 22-Pop, 2-Tripi, 5-Schale, 4-Portman, 33-Dan Bernab, 39-Gima Land, 36-Ronstav, 28-Wickkk(87'10-St. Maxman), 24-Almron (68'23-Murphy), 7-Jinton, 9-Wilson (68'20-Chris Wood)