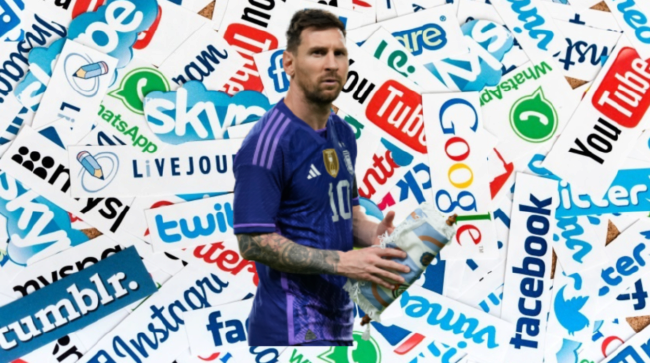 According to the Spanish "Marca News", Messi has become one of the most fans on social networking sites, second only to Ronaldo.
Messi currently has 476 million fans on various platforms, ranking second, second only to Ronaldo's 747 million.
Messi is more than 200 million less than Ronaldo's fans, which may be related to his Twitter account.
The third ranking is Neymar, 337 million fans of each platform, next to Benzema's 121 million, Bell's 100 million, Mbappe's 96.8 million, Suarez's 79.8 million, Dibara's 68.9 million, which is 68.9 million.Grezmann 66.57 million, 63.8 million Laivan.
Messi is the most fans of South American players.Messi has lived in Argentina, Spain, and France. The population of these three countries is only 160 million. In fact, Messi has more fans than the entire South American population. The South American population is currently 439 million.