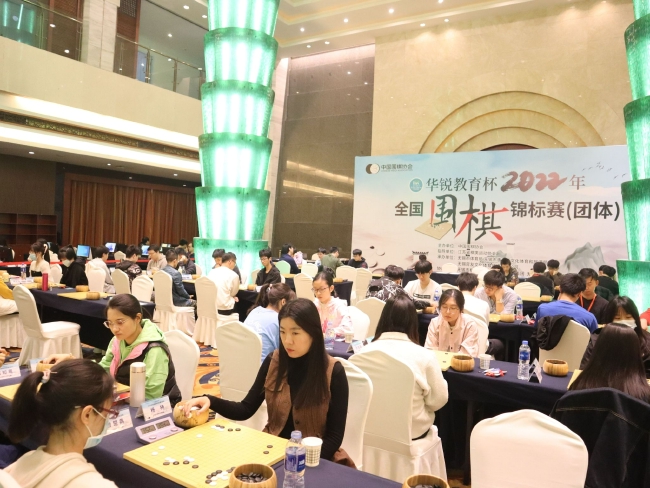 On November 20th, the fifth round of the "Huareu Education Cup" 2022 National Go Group Fight in the Wuxi Zhongwei Blue Ocean Royal Hotel, Wuxi, Jiangsu. The following is the round of this round:
In the men's group B, the leader of the Chinese Pingmei Shenma Group vs Hebei team, foreign aid Park Changzhen lost to Yan Huan to stop, and the other three teammates also played poorly. In the end, the team lost to the Hebei team 0-4; Li Changxi The Shanxi Yuangong Hongyi team in Shanxi Yuangong has faced the Hangzhou Intellectual Sports School team in this round. In addition to Cai's competition for Zhang Ziliang, the three teammates defeated their opponents. The Shanxi team also came to the standings with this victory. After this round, Shanxi Yuan FC team led 8 points. Hebei Team, China Mobile Shanghai, China Pingmo Shenma Group, and Shanghai Qing 1st team were 7 points; the Yunnan team only scored 1 point as of this round. In the last three rounds, the Yunnan team also regretted incompetence.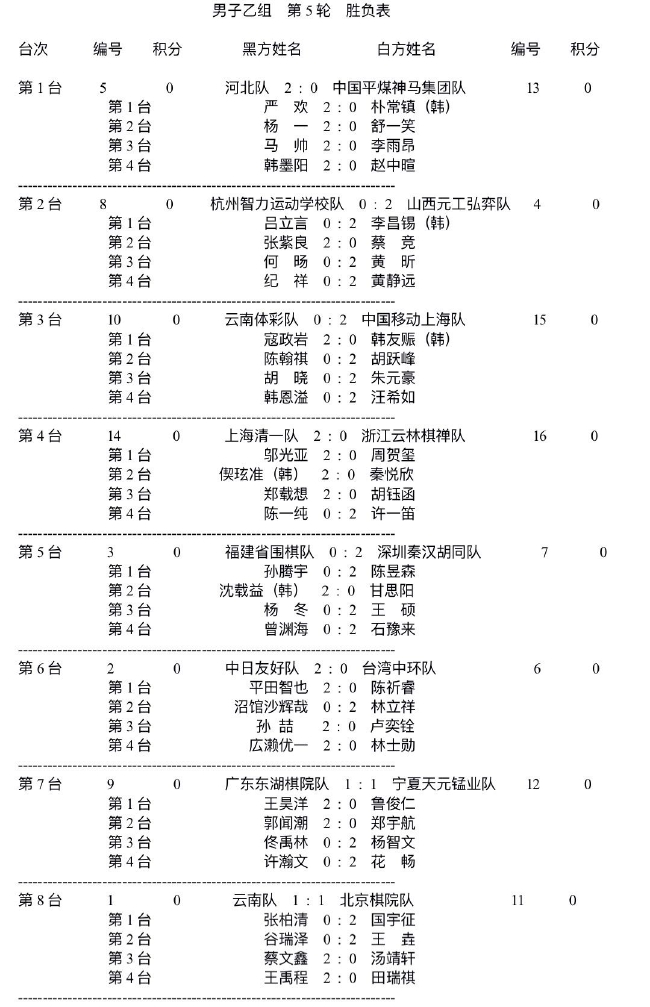 In the Women's Group B, the Beijing Chess Academy defeated the Guangdong Water Margin Culture Team with four consecutive victories, and the points also came to 8 points. The Heilongjiang team and the Zhejiang Sports Lottery team defeated the Chongqing team and the Dalian Yidao team to the second echelon. Female B has the last two rounds of competition. In addition to the Beijing Chess Academy and the Guangdong Water Margin Culture Team in the first echelon, there are four teams with 6 points with four teams, and four teams are 4 points. These teams have theoretical armor. Essence The Shanghai Qingyi Youth and Hangzhou International Exchange Center team has only two points as of now, and it is also a regret to come out in advance.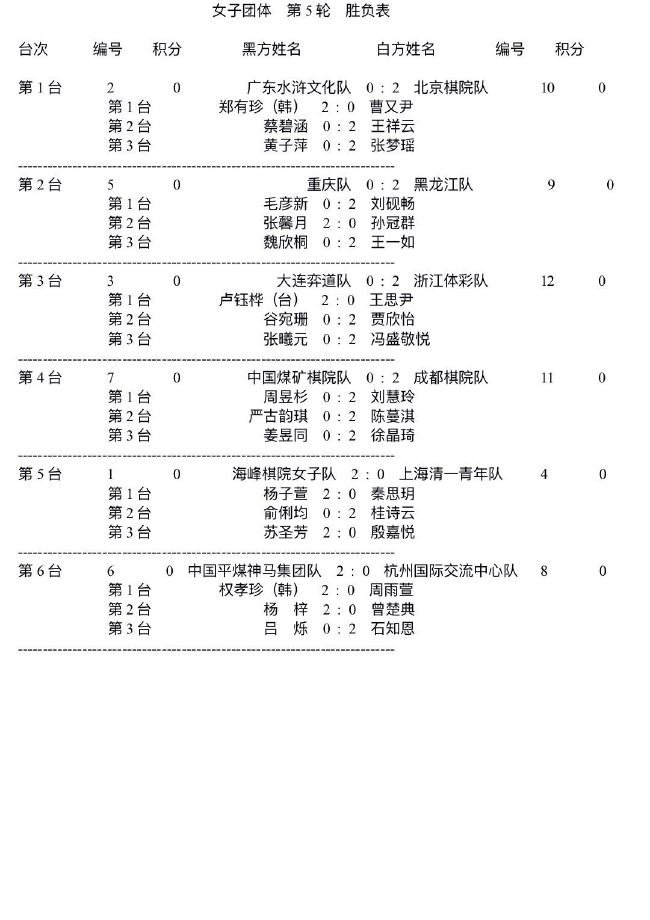 Men's group C, the Hangzhou Chess Association team continued its good state. This round was seated with Beijing Yiben Qingyuan team and ranked one of the groups in this group. 8 points ranked 2nd. The Shanxi Go Association teams such as Li He and Zhanying, such as the Shanxi Province, defeated the Gojiang New Celestial Go team in Wujiang, Suzhou City. The men's group C also had only the last two rounds. Of the 19 teams, only half of the teams had the hope of impacting Grade B.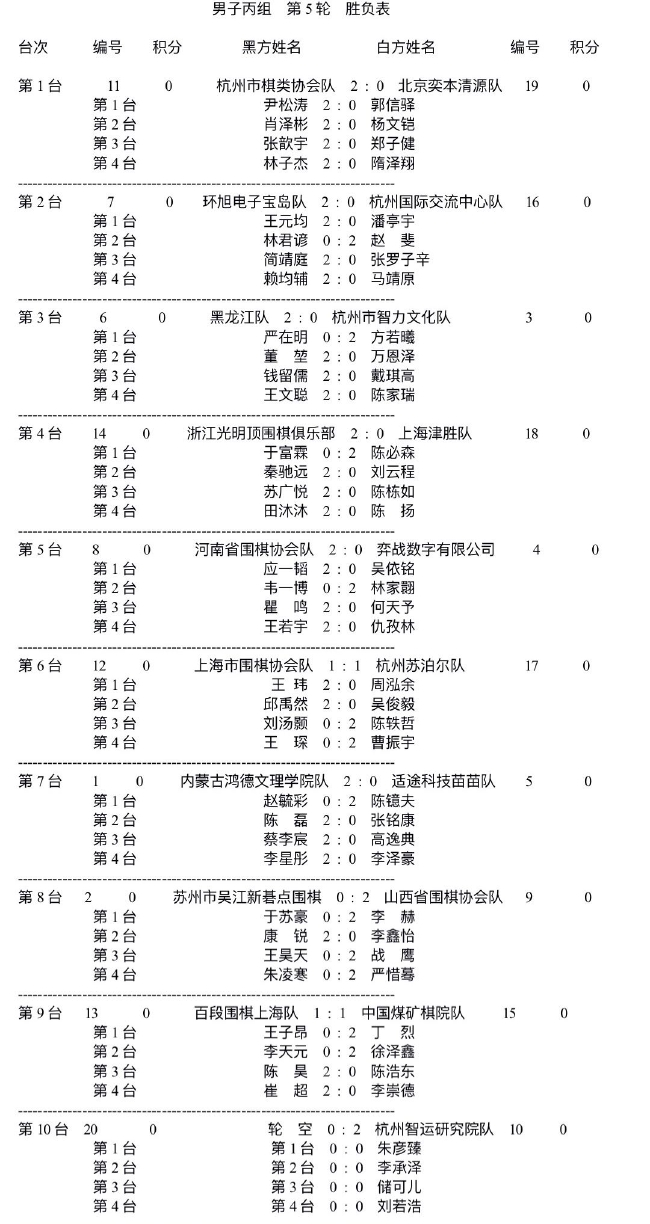 The sixth round will continue at 12:30 noon tomorrow. Please pay attention to the focus of Sina chess cards and report on the spot.