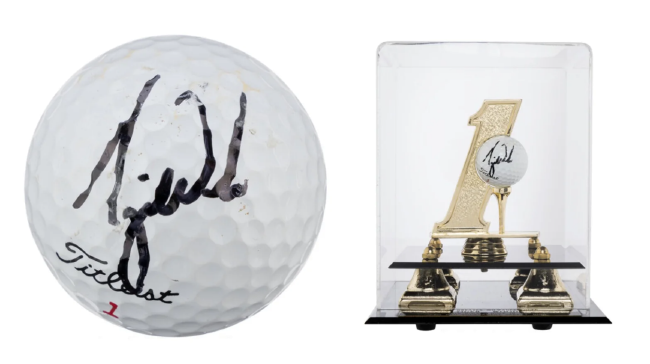 On November 25, Beijing time, Tiger Woods played a professional debut in the Greater Emiwaki Open in 1996 in 1996. The price is $ 186,000.
Bob Gustin is definitely very happy.
Bob Gastein was from Wisconsin. When Woods scored a hole in the 14th hole of the Golf Course of the Brown Deer Park and threw the ball into the audience, he got the ball.
With the help of the event director Tom Strong, Woods signed the golf ball.
"Everyone knows that this is a special item," said Chris Neat, an executive of inheriting the auction house, said, "How do you price such an item?
"It is unique. Woods only played three averages in the US Tour. This is the first of his professional debut. This is the item that can enter the museum, which can be said to be a thousand years. On the top, a golf has never sold such a high price. It was a special item that got a special price. I am very happy to this result. "