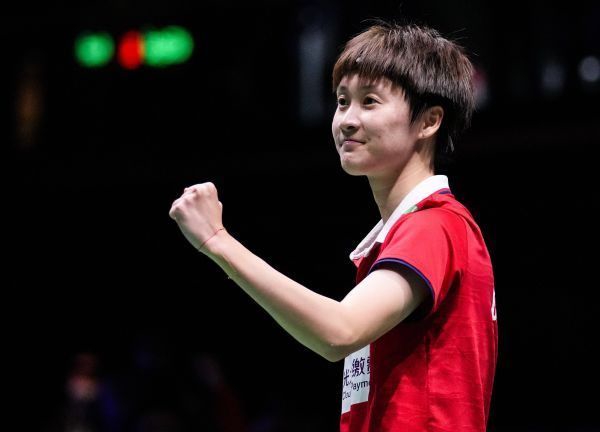 Chen Yufei
Beijing time on December 9th, the 2022 World Badminton World Tour Finals continued to play in a group stage in Bangkok, Thailand, and the Chinese team won three semi -finals.In the last round, Chen Yufei swept South Korea's An Anying 2-0, and she got qualifications in semi -finals.Chen Qingchen/Jia Yifan and Zhang Shuxian/Zheng Yu defeated their opponents respectively, and they entered the women's doubles.
Chen Yufei effectively controlled Anzhiying in South Korea in the last round of the women's singles group stage. After 40 minutes, Chen Yufei defeated An Xingying at 2-0 (21 to 16, 21 to 12).In the same group of the same group, Japanese Yamaguchi Kazakhstan won 2-1 to win Indonesia's Marista, so that Chen Yifei and Yamaguchi Kazuki scored 2 wins and 1 loss. They ranked in the first two semifinals in the group.
In the women's doubles group B, Chen Qingchen/Jia Yifan effectively suppressed the Lahayi/Ramhadi of Indonesia. They defeated their opponents with two 21-16.Zhang Shuxian/Zheng Yu also performed well. After three games, they were 2 to 1 (21 to 19, 20 to 22, 21-9). Licmar Lacia's Chen Kangle/Tina.
In the group stage, Fanchen combined the first win ranking of the team in the three games. Zhang Shuxian/Zheng Yu followed with 2 wins and 1 loss. The two Chinese women's doubles entered the semi -finals.