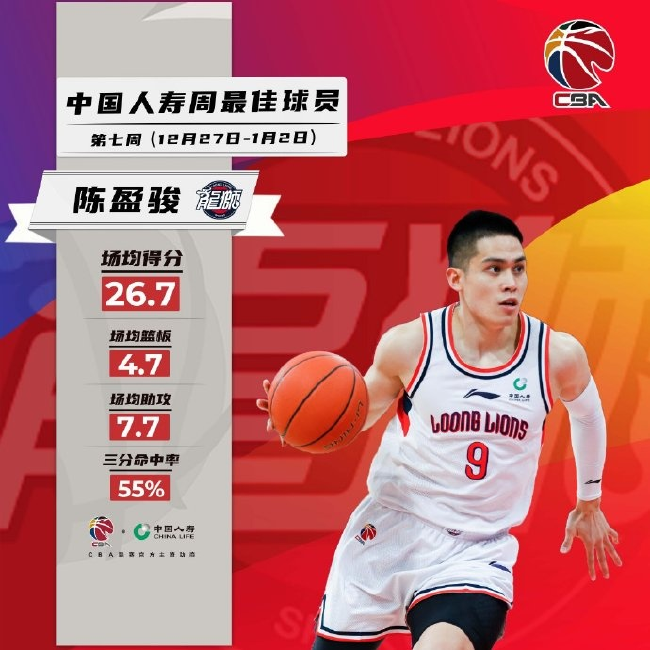 On January 3rd, Beijing time, the CBA league announced the best player in the seventh week of regular season. Guangzhou team defender Chen Yingjun and Liaoning team foreign aid Foger were elected.
In the seventh week of the Guangzhou team, the record of 2 wins and 1 loss, Chen Yingjun played 3 games, averaged 26.7 points, 4.7 rebounds, 7.7 assists and 1 stealing data. The shooting rate reached 64.4%.%.
The Liaoning team also achieved 2 wins and 1 loss in the seventh week. Ferg played 3 games, averaging 34.3 points, 4.3 rebounds, 4.3 assists and 2.7 steals per game.66.7%.