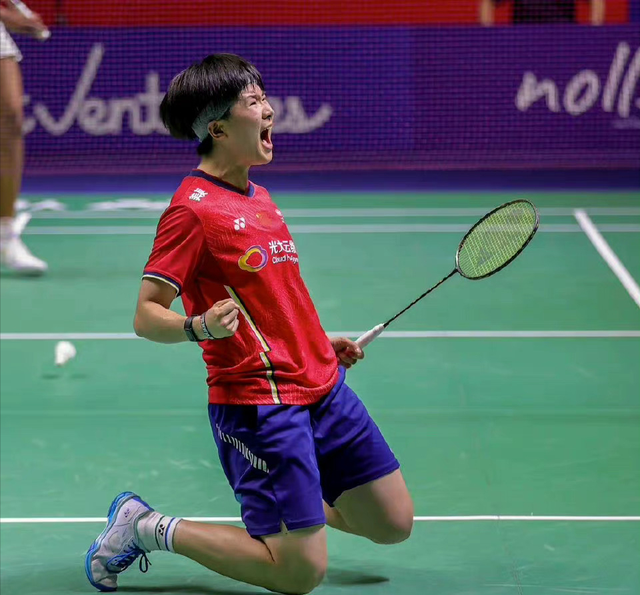 He Bingjiao
News on December 8th, Beijing time, the finals of the World Badminton World Series of 2022 continued, and the Chinese team won a victory in the singles field.Lu Guangzu won the three innings of fierce fighting, and he retained hope of qualifying.Chen Yufei and He Bingjiao won both winning. He Bingjiao has won two consecutive victories to qualify in advance.
Lu Guangzu quickly came out of the defeat of the first war. He fought three innings with Planuy in Planino No. 3 Seeds. In the end, Lu Guangzu won 2-1 (23-11, 17-17, 21-19).In another game of the group, Ase Selson took 2-0 (21 to 5, 21 to 15) to win Naragang.Asesson won the victory in both wins, and Lu Guangzu and Naragang had a big one wins and 1 loss. They would meet in the last round.
In the men's singles group B, Christie reversed Luo Jianyou who defeated Singapore with 2 to 1 (16 to 21, 22 to 20, 21-10). Jin Ting won 2 to 1 (21-14, 12: 21, 21: 19).Tiancheng, Jin Ting won both wins.
In the women's singles, Chen Yufei, who was defeated in the first battle, quickly rebounded. She handled the key balls in the confrontation with Yamaguchi Qian very well. Both innings seized the opportunity at the last moment.The bureau defeated Yamagong Qian.In another game of the group, An Xiaoying defeated Marista 2-1, and the four players recorded 1 win and 1 loss. They will decide to qualify in the last round.
In Group B, He Bingjiao suppressed Yintong, a sister of Thailand, and won 2-0 (21 to 17, 24 to 22). He Bingjiao won two consecutive victories and came out in advance.Dai Ziying defeated Aungpomanpan with 2-0 (22-20, 21-16), and Dai Ziying and Yindannon were 1 wins and 1 loss.