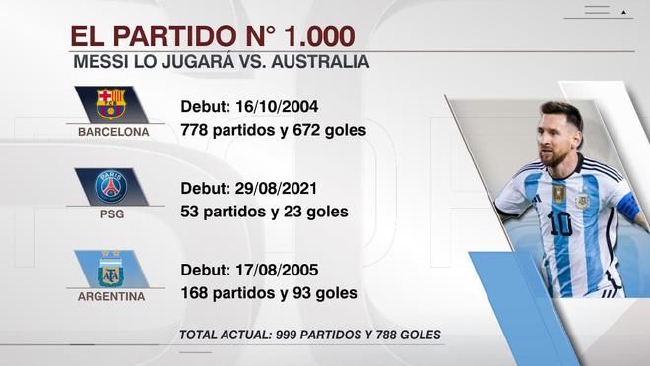 At 3 am on Sunday, Beijing time, the World Cup 1/8 final, Argentina will usher in Australia.It is worth mentioning that this game is also the 1,000th game of Messi's career.
Messi performed the first show on October 16, 2004.
In the previous 999 games, Messi scored 788 goals, and also sent 385 assists.
Messi played 168 times in the Argentine national team, scored 93 goals and assists 53 times.
At the club level, Messi played 778 times in Barcelona, scored 672 goals, and assisted 303 times.
He appeared 53 times in Paris Saint -Germain, scored 23 goals, and assisted 29 times.