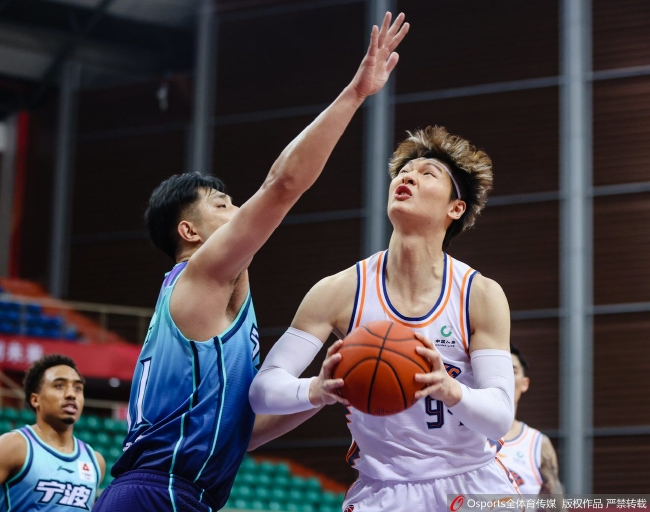 On January 3rd, Beijing time, the 22nd round of the CBA regular season, the Ningbo team 106-97 Like Shanghai team, achieved the second victory of the season.
Ningbo team: Taylor 22 points, 6 rebounds and 14 assists, Zhao Junfeng 18 points, Li Yuanyu 8 points and 7 rebounds, Jiang Shuai 7 points and 3 assists, Han Delong 8 points, Xu Yusuo 9 points and 5 rebounds, Todolovic 16 points and 8 rebounds.
Shanghai team: Wang Zhelin 21 points and 8 rebounds, Ren Junwei 7 points and 8 rebounds, Trinsbul 18 points and 5 assists 2 steals, Liu Ye 11 points, 5 rebounds and 4 steals, Ding Yan Yuhang 15 points.
In the first quarter, the Ningbo team played the starting opportunity of 20-10. The Shanghai team stabilized the foot in time. Liu Ye and Trintbul took turns to impact the basket and quickly overtake the score. The Shanghai team ended the first quarter.In the second quarter, Ding Yan Yuhang supported the Shanghai team's offense. He scored 11 points in a single quarter, and in the halftime battle, Shanghai led 61-56.
Easy side fought again, the Ningbo team came in handy foreign aid, and the Shanghai team reluctantly held the 4 -point advantage.In the last quarter, Li Yuanyu and Foreign Aid Taylor scored continuously, but the Shanghai team's offense was repeatedly blocked. Qu Honglin's two free throws and Ningbo team had surpassed 5 points, only 1 minute and 35 seconds left.Trins, Wang Zhelin, and others have scored three points for four consecutive times. In the end, the Ningbo team 106-97 Like Shanghai team.