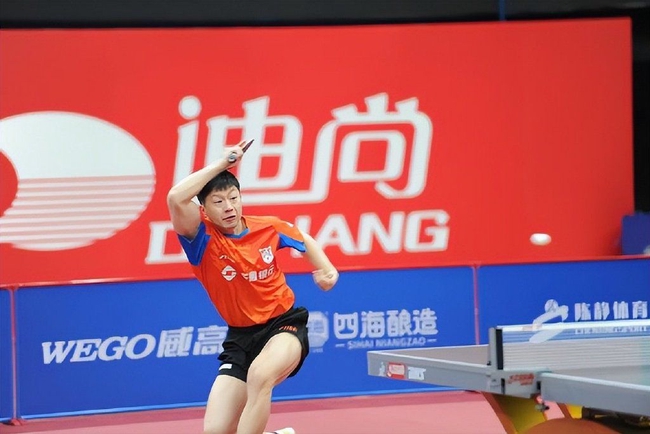 Malone
Beijing time on December 3rd, in 2022, the men's group men's group ended on the first day of competition. Malone played a successful victory. He led Shandong Luneng to win two consecutive victories.Fan Zhendong and Lin Gaoyuan also maintained a state of winning, and their Shanghai and Shantou teams were in conjunction with the opening season.
A total of 9 teams in the men's team men's teams this year participated in the competition, and all famous players such as Ma Long and Fan Zhendong participated.Use a circular game in the first stage.In the first round, although the Shandong Luneng team lost in the first double play, Malone 3-0 (11-4, 11-7, 11-8) after Malone, and Xu Yingbin and Yuan Licen also won one game. Shandong LunengDefeat Shenzhen Baoan 3-1.
Fan Zhendong appeared in the second game. He defeated Hu Dongshen of the Jiangsu team with 3-0 (11-9, 11-8, 11-8). Zhou Kai/Zhao Zihao and Zhao Zihao also won one game.0 sweeping Jiangsu Super League cable.Lin Gaoyuan defeated Xu Chenhao with 3 to 2 (6 to 11, 11 to 7, 8, 11, 11-7, 11-8). Shantou Mingrun defeated Sichuan Fenggu Wine 3-1.In another game, the Yellowstone Base defeated Lexuan Sports Group 3-1.
In the second round, Malone appeared again. He defeated the Sichuan team of the Sichuan team with 3-0 (11-5, 11-9, 11-7). Yuan Licen/Xu Yingbin and Xu Yingbin won in the other two games.0 Lightly pick up Sichuan Fenggu Wine Industry.Lin Gaoyuan Lihu Dongshen was 3-0 (12 to 10, 11-2, 11-6), and Shantou Mingrun also won in the other two games. They swept Jiangsu Super League cable 3-0.
Shanghai Real Estate sent a veteran Xu Xin in this round. He and Fan Zhendong partnered in the first two -game doubles to take 11-9, 11-4, and 11-6 straight three innings to sweep Cao Wei/Selinway.Fan Zhendong took the next 3-0 (11 to 6, 11 to 2, 11-2).Zhao Zihao rebounded after losing to Liang Yan, defeating Cao Wei 3-1, and Shanghai Real Estate defeated Lexuan Sports Group 3-1.
Shandong Luneng, Shanghai Real Estate and Shantou Mingrun both won two consecutive victories.Wang Chuqin played on behalf of the Weiqiao of Shandong. He first won Xiang Peng 3 to 2, and then at the decisive venue with 3 to 1, Wei Shihao.