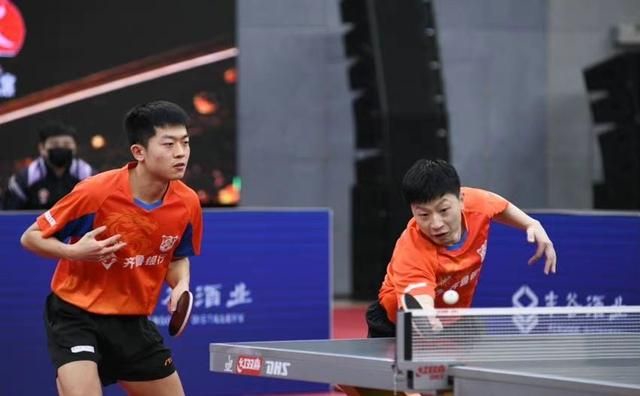 Malone
On December 8th, Beijing time, the first stage of competition for the men's group in the Ping Chayling Men's group in 2022. Malone scored a double -dos. He led Shandong Luneng to win the Jiangsu Super League cable 3-0.The Shanghai Real Estate Group, which has no Fan Zhendong, lost to the Yellowstone Base 0-3.In addition to the three teams in the semi -finals of Shandong Weiqiao, Shandong Luneng semi -final will play against the Weiqiao of Shandong.
Shandong Luli faced the Jiangsu Super League. Malone's first partner Yuan Licen defeated the Jiangsu team of the Jiangsu team with 3 to 1 (11-9, 11 to 9, 6 to 11, 12 to 10). Shandong Luneng led 1-0 aheadEssenceIn the next two games, Xu Yingbin and Yuan Licen won each other. Shandong Luneng swept Jiangsu Super League cable 3-0.
Shanghai Real Estate hid Fan Zhendong and Xu Xin in the last snow.Zhou Kai/Sun Zheng lost Wei Shihao/Xue Fei, who was 2 to 3 (6 to 11, 11 to 5, 8 to 11, 11 to 9, and 8 to 11). The Shanghai team lags behind 0-1EssenceIn the following competitions, Zhao Zihao and Sun Zheng lost one game, and the Shanghai team lost to the yellow stone base 0 to 3.
Wang Chuqin defeated Ren Hao with 3-0, and Zhou Qihao also won 3-0. The Shandong Weiqiao led by 3-0 won the Shenzhen Baoan Zhongji No. 1 in Shenzhen.In another game, Lin Gaoyuan did not appear. As a result, Shantou Mingrun lost to Lexuan Sports Group 0 to 3.
In the first stage, Shandong Luneng, Shanghai Real Estate, Shandong Weiqiao and Huangshi Base broke into the top four semi -finals.In the semi -finals, Shandong Luneng faced the Weiqiao of Shandong, and Shanghai Real Estate played against the Yellowstone Base.