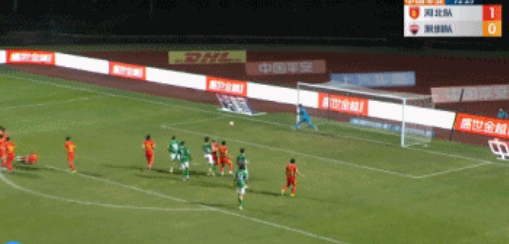 At 20:00 on December 15th, the 31st round of the Super League, Hebei played against Shenzhen.Gao Huaze assisted Xuchen to break the door. At the end of the sound, Zhao Ziye broke the door to lock the victory.
In the 57th minute, the Hebei team broke the deadlock on the field. Zhao Ziye got the ball on the left to the top of the arc of the penalty area. Gao Huaze went to the right of the penalty area. Xuchen's left-footed angle low shot and broke the goal. The Hebei team was 1-0 Shenzhen team.
During the stoppage time, the Hebei team locked the victory, and the midfielder sent a straight plug. Zhao Ziye's front insertion into the penalty area broke the door low, and the Hebei team 2-0 Shenzhen team.In the end, Hebei 2-0 Shenzhen ended the league 24 consecutive defeats.