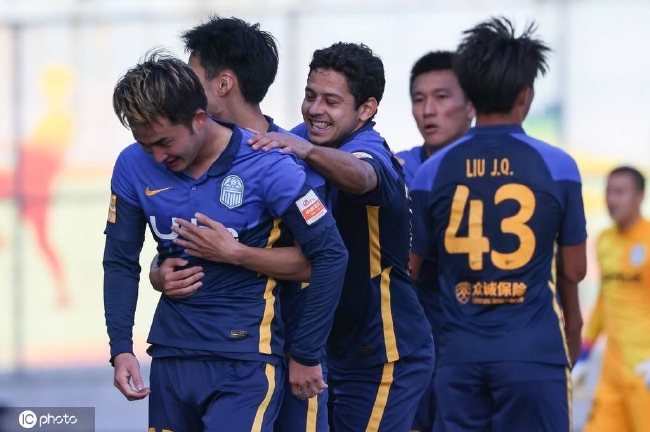 Beijing time on December 27th, 15:00 on December 27th, the 33rd round of the Super League in 2022, the Shenzhen team faced Guangzhou City. In the first half of Song Wenjie, Song Wenjie opened the record. Wang Peng's world wave expanded.3-0 defeat the Shenzhen team.Because the relegation opponent Wuhan Yangtze River and the Guangzhou team lost the same round at the same time, Guangzhou City was successful in advance in advance!
In the 15th minute, Guangzhou City Mayor played to the penalty area. Wu Chengru made the ball. After Song Wenjie adjusted his left foot to push the goal, Guangzhou City led the Shenzhen team 1-0.
In the 45th minute, Guangzhou City continued to attack. Gilel Mei was introduced to the penalty area on the right. The Shenzhen team was not far away. After the adjustment of Wang Peng, Wang Peng scored a long shot to break the goal.
In the 88th minute, Song Wenjie gave it to the door. Greylmei easily grabbed the door, and Guangzhou City locked 3-0.
In the end, the game ended, Guangzhou City 3-0 Shenzhen team.