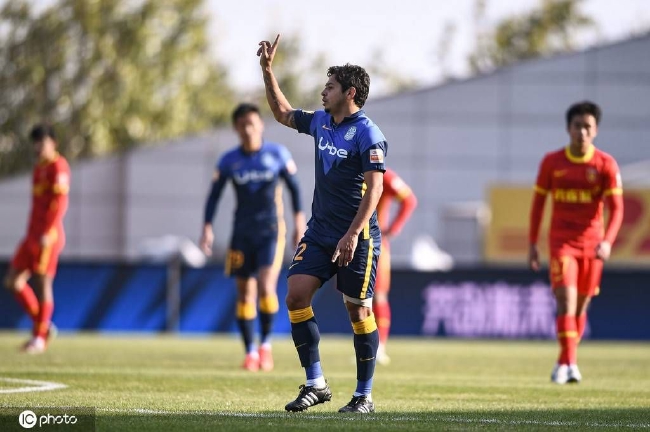 At 15:00 on December 23, Beijing time, the 32nd round of the Super League, Guangzhou City against the Hebei team.In the first half, Song Wenjie transmitted and often flew.Guangzhou City Lead the Hebei team 2-0.In the second half, Yang Yixuan pulled back a city, and then Greyli staged Mei Kai twice.In the end, Guangzhou City defeated the Hebei team 4-1.In this round, Guangzhou City's leading downgrade area was 1 point.
In the 16th minute, Liao Jiajun passed the ball on the right. Song Wenjie in the middle of the middle was scored at the back.
In the 20th minute, Greylme's penalty was punished at the right side of the right corner. Song Wenjie jumped his header and shot. Wang Nian, who was near the corner, would fall into the goal. Guangzhou City 2-0.
In the 52nd minute, the Hebei team pulled back a goal. Yang Yixuan broke the ball in the front of the penalty area in the front and the left foot broke the goal. The Hebei team was 1-2 Guangzhou City.In the 54th minute, Guangzhou City took the ball in the middle of the frontcourt, and the front of Greyl Mianda shot a low shot and slightly missed the left column.
In the 56th minute, Song Wenjie gave a low-level ball on the left side of the penalty area. Gileelme led the goalkeeper to the goalkeeper. The left foot was shot low at a low angle.
In the end, the game ended, Guangzhou City 4-1 Hebei team.