The article is transferred from: wild fox Go
Recently, the Korean Chess Academy announced the November rank ranking.In November, Shen Zhenzheng, who won 6 wins and 1 loss, in the 2022 Samsung Fire Cup World Go Masters of the 2022 Samsung Fire Cup World Go Masters in November, launched the first gender war in the final of the professional World World Championship with Cui Jing.In the end, he won the championship and became the three champions of the professional world competition.At present, Shen Zhenzhang's nine sections have three championships: Chunlan Cup, LG Cup, and Samsung Fire Cup.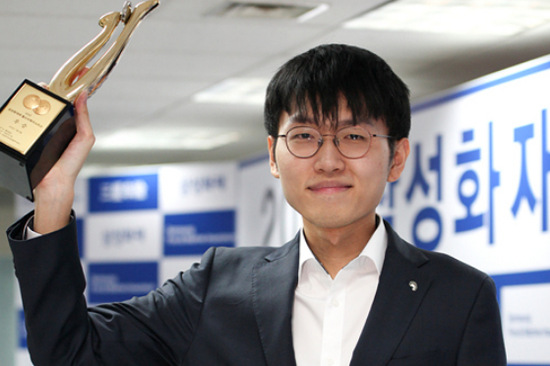 The 2nd to 9th are Bian Xiangyi, Park Tingyu, Jiang Dongrun, Shen Yan, Li Dongxun, Jin Mingxun, Park Jianhao, and Park Hehuan. Compared with last month, the eight players have not changed.Yuan Sheng rose one by one, ranked 10th.
Among the top 100, Xuanbin Bin's fifth stage rose the largest.Xuanbin Bin's fifth stage in the 2022-2023KB National Bank Go League trials, with a good score of 8 wins and 4 losses, increased by 26 times, ranking 72nd.
In terms of female chess players, 3 players have entered the top 100.Cui Jing, who won the Samsung Fire Cup runner -up last month, rose 10 names, ranking 17th.Jin Caiying rose 10 names in the seventh paragraph, ranking 66th.Kim Elei rose 21 names in three sections, ranking 75th.
Jin Caiying's seven sections and Kim Elei set the three sections of the three sections of 10 wins, 1 loss, 14 wins and 2 losses, and set a record of their highest ranking.

The South Korean ranking rankings were first implemented in August 2005, corrected in January 2008, improved in January 2009, and announced at the beginning of month, becoming the basis for the qualifications of the World Championship.The emerging chess player officially entered the list with 30 games. If there is no one year or more, the list will be released. When the return, the final score is the standard.