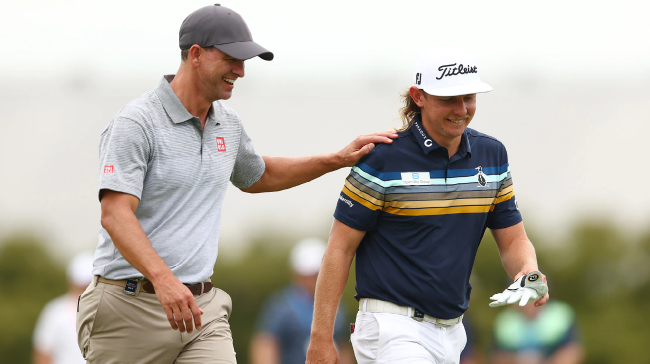 Scott (left) and Smith
On November 25th, Beijing time, 2022 is a year when the US Tour has confronted the LIV golf. Adam Scott is the first batch of people who have interested Liv Golf. Since then, he has always looked like a wall.
At the American Tour Player Conference led by Tiger Woods and McLouri, he swayed, claiming that "liv is not purely a devil", and ridiculed to urge Cameron Smith to invite himself to pass, join him The team belongs.
Compared with Graig Norman, maybe he is more suitable for piercing a needle to lead to a reconciliation with the US Tour and Liv Golf.
"I really don't know what his position is," said the third Cameron Smith in the world when talking about Adam Scott, "Very obvious, I can't speak on behalf of him. He can do your best. I really don't know what he will do. "
Judging from the press conference before the Australian PGA Championship, at least 2023, it is the Grand Slam, not money, which is the reason why he has not switched to the LIV golf so far.