The 7th World University Student Go Friendship Tournament is underway. The third stop of the German coalition and the Sichuan University team are confronted through the Internet. There are also interesting character stories behind the scenes.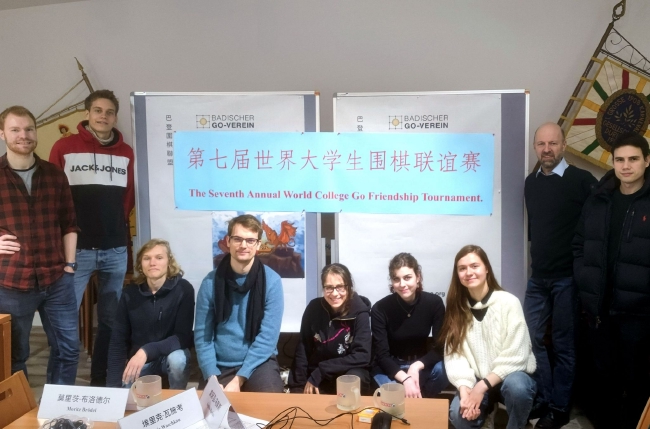 German Union Family Family Family Family Family Family Family Family Family Family Second: William Beller leader
German coalition leader Wilhelm Bühler, a German who enthusiastically popularized Go, one of the founders of the University of Karlsroe University.Player.
Overseas teams participating in the world college student Go friendship are usually participated in Chinese students, and this German coalition does not have an east -hole hole. William said that everyone knows that there is no lack of masters in China.Chinese students, this competition is the main purpose, hoping to let more European players participate.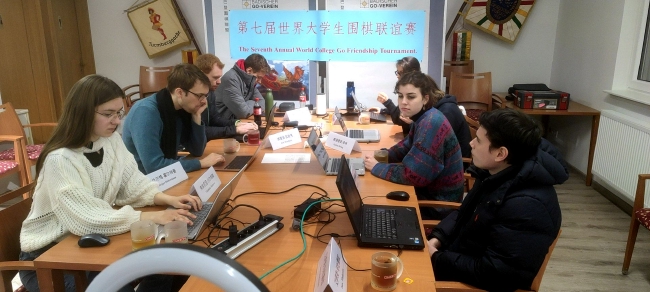 Contest
A small episode disrupted the initial deployment before the game. A strong player in the German coalition was sick and asked for leave.Second, Sichuan University also sent a women's industry 6 and a women's industry 5 to confront Russian girls.
Virginia was an international student of the University of Karsrua. Before the Russian girl came to Germany, William got her contact with her.As the World University Go Go comes to the third stop, Virginia has naturally become the main force of the German coalition.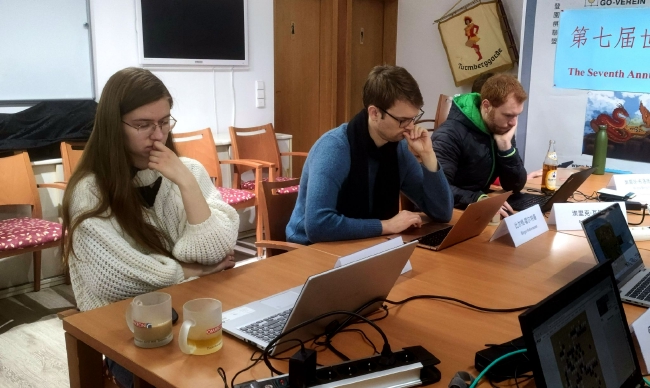 Virginia thinks
Virginia has learned chess in Ge Yuhongdao, China, and has a good chess power. Two rounds have achieved one win and one negative record.To study in Germany, he confronted the Chinese master in the world college students. This experience also gave the Russian girl a lot of feelings.After the game, she expressed her feelings:
I am very happy to participate in the World University Go Friendship Tournament, thanks to the comfort conditions provided by the competitors. I see opponents on the other end of the world through the Internet. China is where I have learned Go and want to visit again.I met a very powerful opponent Zhou Lexuan in the first round. I lost obviously when I was in the middle, and finally ended with the death of my dragon.In the second round of the 5th paragraph of Xu Shihan, it was relatively smooth for me. There was an interesting change in the upper right corner of the game. We all made mistakes. This is a relaxed and pleasant game.Thanks to all the organizers, organizers and chess players who have made this competition a reality, I enjoy the game!
The leader of William further introduced the popularity of Karlsroe Go. In addition to the University of Karlsroe University, he also held Go to study class with Chinese students.We insist on offline activities, the purpose is to make people from different cultural backgrounds make friends with chess. Chinese Go masters can come here to teach Go and learn German.