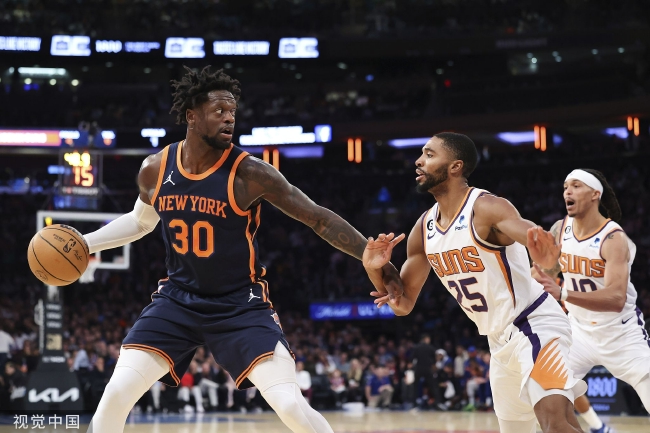 On January 3, Beijing time, the NBA regular season, the Sun lost to Nicham 83-102 and encountered a three-game losing streak.
Data: Knicks (20-18): Randel 28 points, 16 rebounds, 6 assists, Brensen 24 points, 4 rebounds, 6 assists, Robinson 10 points and 10 rebounds, Quickley 15 points, 5 rebounds, 3 assists, Glames 12Divide 3 rebounds and 5 assists.
Sun (20-18): Ayton 12 points and 5 rebounds, Paul 11 points and 4 rebounds, Bridis 10 points, 4 rebounds, 4 assists, Saudi Washington 10 points 3 rebounds, Damin-Lee 10 points.
The Sun Booker continued to be missing, Shamet returned, but the overall state of the team was not good.In the first quarter, the Sun team only scored 11 points.Knicks quickly achieved a two -digit lead.In the second quarter, the Sun scored only 20 points, and the Knicks had a leading 23 points at the end of the half.In the second half of the game, the difference was once widened to 30 points, and the game entered the garbage time.In the end, the Knicks 102-83 won the sun, and the sun suffered a three-game losing streak.