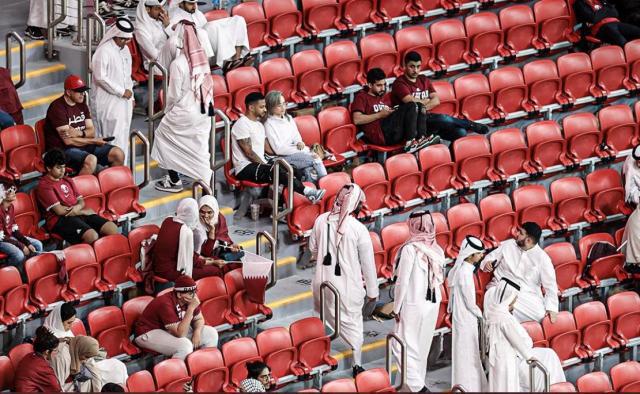 At the opening ceremony of the World Cup, the host Qatar lost to Ecuador 0 to 2, letting the host team's unbeaten record of the World Cup in the World Cup ended.
According to a reporter report, the process of this game also disappointed Qatar fans, and many fans left early.
In the 16th minute, Ecuador took the lead in using a penalty. In the 31st minute, Valencia scored the second degree, and Ecuador led 2-0.
According to the on -site announcement, 6,7372 fans entered the market, but after the team lags behind, local fans lost their patience.
Just the beginning of the second half, fans at the scene began to exit.There were 10 minutes left for the game, and the scene was half empty.
In the football game, there are countless examples that tied 2 goals and even overtaken in 10 minutes, but Qatar fans obviously have no confidence in their team.You should know that Qatar has only 5 shots in this campaign, and there is no one shot.