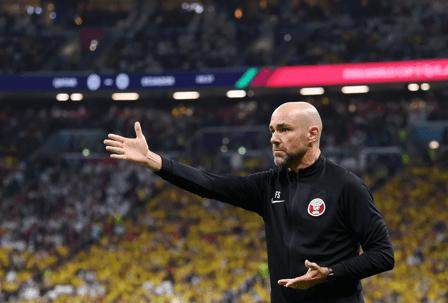 At the opening ceremony of the World Cup, the host Qatar lost to Ecuador 0 to 2.
After the game, the coach of the Qatar team Sanchez said that Qatar lost because it was too nervous. "This is the first time we have kicked the World Cup. The start is bad. Before the fans, we failed to play the level. It's big, now we have to forget this game. "" "" "" "
Sanchez believes that the team has a big problem in defense, so that the opponent's road players are too comfortable, and the level of defense cannot be compared with the opponent. "We face the game with established tactics, but our opponents also have their own ideas. We don't want to attack, but our opponents have restrained us with their weapons. Although we have been working hard to enter the game , But it is too difficult for a good team to kick a very good team. They do better than us in each link. "
Next, Qatar has to play against Senegal and the Netherlands. Sanchez said that losing 0-2 is not the result of Qatar's want. The team will adjust the next to analyze Senegal, but this game may be more difficult.
However, Sanchez also said that Qatar still has room for improvement, and stronger combat effectiveness will be shown in the following games.