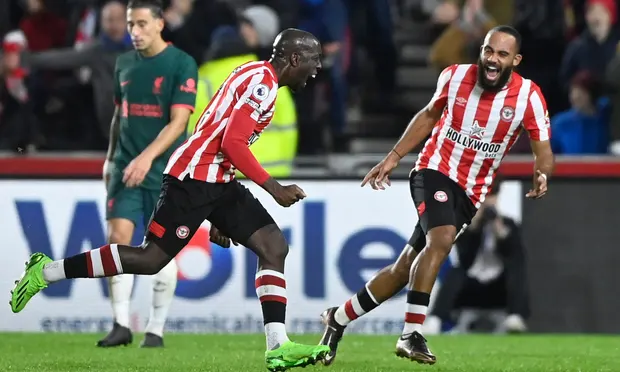 Liverpool 1-3 guest negative
At 01:30 on January 3, Beijing time (17:30 local time on the 2nd of the United Kingdom), the 1922/23 Premier League's 19th round exhibition started, Liverpool lost 1 to 3 away to Brent Ford, Konat was self -madeDragon, Chamberlain pulled back a goal.Liverpool's 4 -game winning streak was over.
In the 19th minute, Mobo opened the corner kick, and the ball touched the ball into his own door in front of the penalty area.In the 42nd minute, Yansen passed on the right, and the header in front of Visa's penalty area broke the goal, 2-0.
Brent Ford 1-0, Konat Oolong
Brentford 2-0, Visa
Liverpool pulled back a city in the 50th minute. In the right crossing of Arnold, Chamberlain rushed into the net in front of the penalty area, 1-2.In the 84th minute, Konat failed to pass the long pass in time. After Mobo broke the ball, he shot into the net at 12 yards, 3-1.
Liverpool 1-2, Chamberlain
Brent Ford 3-1, Mobemo
Liverpool (4-3-3): 1-Alison; 66-Arnold, 5-Cente, 4-Van Darc (46 ', 32-Mathepp), 21-Zemicas (46',, 46 ',, 46', 46 ', 46', 46 ', 46',26-Robertson); 19-Eliowat (46 ', 8-Kata), 3-Fabini, 6-Tiago; 11-Salah, 27-Nuns, 15-Zhang Brom (83 ', 17-Jones)
Technical statistics
(Science)