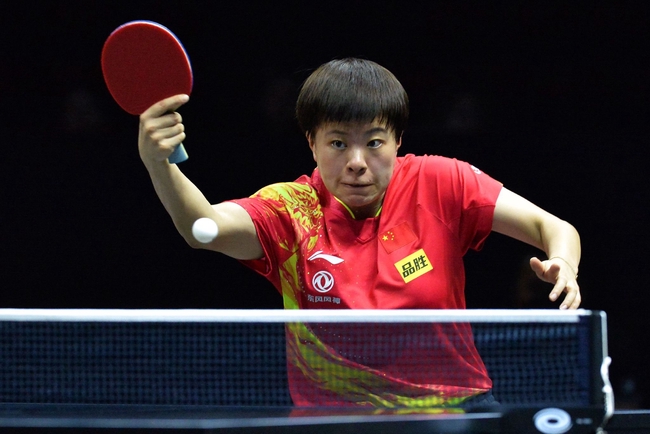 Wang Yidi
On November 19th, Beijing time, the Asian Cup of Table Tennis in 2022 ended the first women's singles semi -final in Thailand, and Wang Yidi successfully won and advanced. Faced with Japanese Haya in Japan, Wang Yidi entered the final with his opponent 4-1.
Wang Yidi's recent state is quite good. At the Table Tennis Championships that ended recently, she won the double championship of women's teams and women's singles alone. In the women's team, she is the main hero of the Liaoning team. After adjusting Wang Yidi, Wang Yidi came to Bangkok to participate in the Asian Cup. Although her body was a little tired, she still passed the first two games.
After the semi -finals began, the two fought fiercely. After 5 draws, Wang Yidi scored continuously. In the second game, Wang Yidi made a lot of mistakes. Although Wang Yidi saved 3 match points, she was still unable to return to heaven, and Haya Hina pulled back a city 11-6.
In the third game, Wang Yidi retrieved the feeling of offensive, and he succeeded in repeated attacks with 8-2. Haya Hena tried to fight, but Wang Yidi controlled the situation and took the city with 11 to 4, and the total score led again by 2 to 1. Haya Hina fought frequently in the fourth inning. The two tied several times. After 9 draws, Wang Yidi scored two points in a row and the next city with 11 to 9. The total score was 3-1. In the fifth game, Wang Yidi won the more brave. After 5 draws, he scored 6 points in a row to win this game with 11-5.
Wang Yidi will wait for the winners between Ito Michael and Bartra.