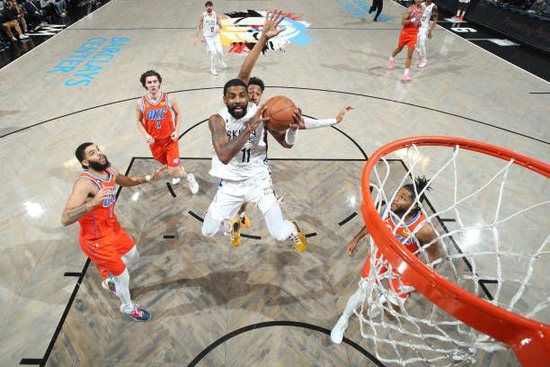 On January 16th, Beijing time, the Brooklyn Nets team faced Oklahoma Thunder at home. The two teams fought fiercely in four quarters. In the end, the Nets lost their opponents 102 to 112 and suffered two consecutive defeats.
In this campaign, Kevin Durant continued to take a suspension due to injury. Owen scored 15 points, 6 assists, 6 rebounds, Clarkson scored 17 points, 13 rebounds and 4 blocks, Curry 23 points
In the Thunder, Alexander 28 points, 7 rebounds, Gidi 28 points, 9 assists and 9 rebounds, and Dalt 22 points and 5 rebounds.
After the start of the game, the Thunder was mainly anti -passenger, and Jidy and Alexander counterattacked the scores to maintain the team.Owen was defended by Dolt today and failed to play a level. There were only 1 of 7 shots outside the three -point line.
With the progress of the game, Clarkson's high advantage became more obvious. He continued to turn over the sea in the penalty area to chase points for the Nets.
In the final stage, the Thunder led by Alexander, one after another.In the face of Watanabe's defensive defense, Alexander made a consecutive breakthrough to create a killing and scored a free throw.Clarkson's dunk was damaged by the opponent's foul. The Nets were not in three consecutive large empties for four consecutive times, causing their chasing momentum to be blocked. The Thunder seized the opportunity to pull the difference to two digits.
Although the Nets have attacked each other with their opponents afterwards, due to the difference between the previous backwardness, they eventually lost to the opponent 102 to 112.