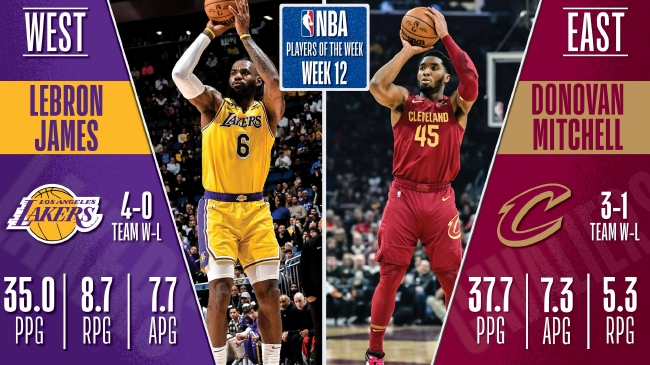 On January 10, Beijing time, the NBA official today announced the best players of the East and West last week. The Los Angeles Lakers 'LeBron James and the Cleveland Cavaliers' Donorwan-Michell was elected respectively.
From January 3rd to January 9th, in the four games played by James, he achieved a winning record for the Lakers.During this period, James was able to contribute 35 points, 8.7 rebounds and 7.7 assists.
In the past week, Mitchell has achieved 3 wins and 1 loss for the Cavaliers. During this period, Mitchell contributed 37.7 points, 7.3 rebounds and 5.3 assists.
It is worth mentioning that this is the 66th time James's career is the best player in Zhou, and the fifth time he won this honor in the Lakers. This is also the first time that James has won Zhou for the first time since December 2021.